A voter initiative effort to create a civilian oversight group for the San Mateo County Sheriff's Office is beginning, with the woman at the center of it seeking to build trust and support in the community, along with social justice.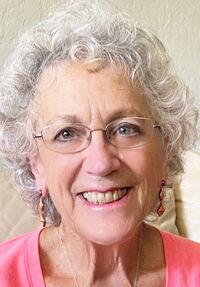 Nancy Goodban is a resident of Redwood City and a loyal Democrat. Goodban grew up in the Bay Area and has been a political activist most of her life. Her stepfather, who in the late 1940s was an early civil rights activist, ingrained activism in Goodban from an early age.
In 2018, Chinedu Okobi died from cardiac arrest in Millbrae, after San Mateo County sheriff's deputies Tasered him multiple times. Goodban decided it was time to speak up about policing practices. She met with the sheriff and spoke with the Board of Supervisors about the dangers of using Tasers.
"If we who care about social justice don't do something about it, then nothing is going to change," said Goodban. 
Assembly Bill 1185, passed Sept. 30, 2020, allowed for the creation of such an oversight committee either through action of its board of supervisors or a vote of the people.
In April, Goodban and a few volunteers started Fixn' San Mateo. The group's goal is to add a civilian oversight board and an inspector general to the San Mateo County Sheriff's Office by starting a voter initiative to place on the 2024 presidential ballot.
"[A] big piece of it is the importance of building bridges between law enforcement and community because they're, sometimes that's lacking. We need more trust so that the sheriff can do their job and do it well with support," said Goodban.
Right now, Fixn' San Mateo is in the public outreach phase with a little more than 50 volunteers preparing to educate the public on the benefits of civilian oversight.
As envisioned, the civilian oversight program will have roughly under 20 people involved and the plan is for them to be paid positions to encourage a greater commitment to the job. The civilian oversight board and inspector general will work closely together and both have subpoena power. The plan is to have a public report two to four times per year.
Officials' response
David Canepa, president of the San Mateo County Board of Supervisors, suggests the board's working relationship with the Sheriff's Office doesn't find the need to establish a civilian oversight board. 
"[In] my five years on the Board of Supervisors, I have found the sheriff and all of the countywide elected officials in the county to be accountable to the public and the board. If we have questions, they answer them. If we have concerns, they address them," said Canepa. "That being said, we do not oppose the public's right to take the matter to the ballot to let the voters decide whether a countywide elected official should have additional oversight."
On June 10, 2020, Sheriff Carlos Bolanos wrote a letter addressed to the community as a response to the concerns of policing practices that were presented by the Board of Supervisors in a public meeting earlier that year.
In the letter, the Sheriff's Office stated that it adopted six of the eight policies as they relate to the #8cantwait campaign, created by Campaign Zero, including: ban chokeholds and strangleholds, require de-escalation, duty to intervene, ban shooting moving vehicles, require use-of-force continuum, require comprehensive reporting, require exhausting all alternatives before shooting and require warning before shooting. 
"We work for the public. And if the public that we serve wants to have more oversight into our activities. I absolutely welcome it," said San Mateo County Sheriff Carlos Bolanos, who added one of the benefits to civilian oversight is that it gives residents the opportunity to have a voice.
According to its website, Campaign Zero is a nonprofit organization that encourages policymakers to focus on solutions with the strongest evidence of effectiveness at reducing police violence.
Other areas
Surrounding Bay Area cities such as San Francisco, Berkeley, Richmond, Davis, Oakland and San Jose are all participating in civilian oversight programs.
According to the Santa Clara County website, in 2018, the Board of Supervisors adopted through an ordinance, the Office of Corrections and Law Enforcement Monitoring , a civilian oversight that serves roughly two million residents.
"It's not a small job," said Santa Clara County Supervisor Joe Simitian, who said that he first became interested in civilian oversight in 2014 after the Ferguson, Missouri tragedy, when 18-year-old Michael Brown, a Black man, was fatally shot by white police officer Darren Wilson.
"I think if we can stand up a program of meaningful civilian oversight, we can help restore trust and confidence in law enforcement," Simitian said.
In an effort to provide transparency and avoid situations like in Ferguson, Missouri, Simitian spoke with law enforcement, social justice communities and academic communities. The answers he received were: body-worn cameras, implicit bias training and civilian oversight.
"We implemented all three," Simitian said.
Next steps
Fixn' San Mateo will now be working to educate and inform the community as well as build relationships with other activist groups willing to support civilian oversight. The volunteers plan to send out mass surveys to find out what the community is looking for in civilian oversight and if it would be a good fit for San Mateo County.
The goal is to present the plan to the San Mateo County Elections Office by August 2023. Once approved, there will be six months to collect signatures.
"Maybe this is a way that we could help provide some transparency into, you know, what our sheriff is doing,'' Goodban said.