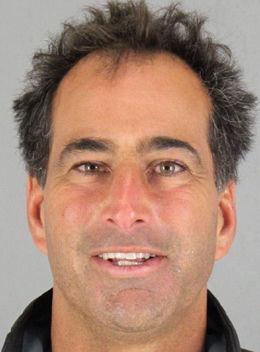 A man who collected more than $790,000 in improper insurance payouts while operating three chiropractic practices out of a Daly City office between 2012 and 2015 was sentenced to one year in county jail and six years, four months of supervised probation Tuesday, according to the San Mateo County District Attorney's Office.
Benjamin Darrow, 49, received one day credit for time served and is required to pay more than $887,000 in restitution to four insurance companies and one other victim. He is also not allowed to practice chiropractic medicine for the entirety of his probation, according to prosecutors.
A licensed chiropractor, Darrow is said to have operated his Daly City business under the names Darrow Chiropractic, Pacific Spine & Joint Medical Group and Coastside Medical Center. Over the course of three years, he is believed to have performed a food allergy test that was not covered by insurance companies on more than 250 patients and manipulated the way he billed for the test to disguise the fact he was administering this test, which hadn't yet been proven effective at testing for food allergies, according to prosecutors.
Darrow allegedly claimed to have been running blood tests on site when he had been sending samples to an outside lab and lied about the some $600 he paid for each test, instead billing insurance companies an estimated $3,000 for each test, according to prosecutors.
District Attorney Steve Wagstaffe called Darrow's conduct horrific and noted he was lucky Judge Raymond Swope didn't send him to prison. He said Darrow is a fraud and was mistaken in thinking that by ripping off insurance companies, he wasn't hurting anyone.
"It drives all of our insurance costs up," he said. "We hope we can get restitution out of him."
Darrow was ordered to pay $100,000 in restitution by Sept. 20 and will next appear in court Oct. 4 for restitution court. He will surrender to serve his jail sentence Jan. 11, 2020, according to prosecutors.