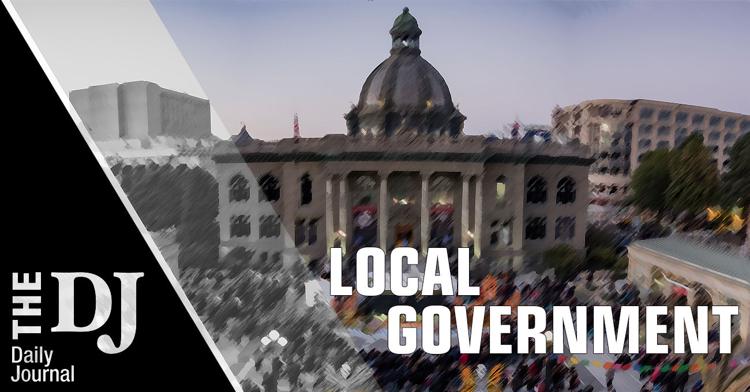 Alleging three major pharmaceutical companies distributing opioids have created a public health crisis in San Mateo County, officials are taking the distributors to court in the hopes a lawsuit will stem the effects of opioid dependency in the county.
Filed in San Francisco County Superior Court Wednesday against McKesson, Cardinal Health and AmerisourceBergen, the lawsuit takes aim at the companies' role in fueling an opioid epidemic officials are worried is gaining momentum in San Mateo County. Citing the 54 opioid-related overdose calls logged at county facilities last year and 97 drug-related deaths in the county in 2017, Dave Pine, president of the San Mateo County Board of Supervisors, said officials are hoping the suit will hold the companies promoting the drugs accountable for their effects.
"The opioid crisis has caused great devastation throughout the entire country and San Mateo County is not immune from that," he said.
Pine said officials are estimating the county has spent tens of millions of dollars each year in medical care and treatments for those suffering from opioid-related addiction, law enforcement services, lost workforce productivity and care for children affected by opioid addiction, among other costs. Though he said county officials are working toward a more precise estimate of the costs the county is incurring due to opioid dependency, the uptick in opioid prescriptions in the county is well-documented, reaching some 300,000 issued in the county last year, said Pine, who added some 600 residents sought drug-related treatment and medical care at San Mateo County Health System facilities last year.
Attorney Joe Cotchett, whose law firm is representing the county in the suit, said cutting into the profits of companies like San Francisco-based McKesson, which generates nearly $200 billion in revenue annually, may be one way of lifting the burden the opioid epidemic has placed on county residents in recent years.
"These are legalized drug dealers," he said. "Life turns on economics and profits and if you can take the profits on selling opioids, maybe they'll stop distributing them."
Though a McKesson Corporation spokeswoman said in an email the company does not comment on pending litigation, a prepared statement from Pennsylvania-based AmerisourceBergen affirmed the company's responsibility is getting [Food and Drug Administration]-approved drugs from pharmaceutical manufacturers to [Drug Enforcement Administration]-registered pharmacies based on prescriptions written by licensed doctors and health care providers. The statement said the company is committed to finding collaborative ways to combat opioid use with stakeholders in California, and reports potentially suspicious orders and refuses to serve customers the company deems to be a diversion risk.
"We are dedicated to doing our part as a distributor to mitigate the diversion of these drugs without interfering with clinical decisions made by doctors, who interact directly with patients and decide what treatments are most appropriate for their care," according to the company statement.
County officials claim manufacturers and distributors misleadingly touted the benefits of long-term opioid use and suggested that these benefits were supported by scientific evidence, according to the suit. They allege the companies' misrepresentation of the risks of opioid addiction and adverse effects of the drugs caused doctors in California, including those in San Mateo County, to prescribe opioids to more patients with chronic pain conditions such as back pain, headaches, arthritis and fibromyalgia than they would have otherwise, according to the suit.
In addition to protecting the health of those who struggle with chronic pain, officials are hoping to stem the social effects of opioid use, which can include children growing up in addicted households and preventable criminal justice activity, said Louise Rogers, chief of the San Mateo County Health System.
"When considering that for every person we already know that there is a broader circle of destruction brewing, this could negatively impact many more members of this community," she said in a press release.
Noting similar lawsuits have been filed by municipalities across the country in recent weeks, Pine acknowledged the county is not alone in holding these companies responsible. Given the growing prevalence of opioid-related issues throughout the county, Pine said officials felt it was time to take a stand against the three companies dominating nearly 90 percent of their market.
"We want to add our voice to those around the country to hold the perpetrators of this crisis responsible," he said.