Amid increasing fuel price volatility, Caltrain is using its Fuel Hedging Program to reduce risks during pricing swings and to create more budget certainty, with staff pleased with program results.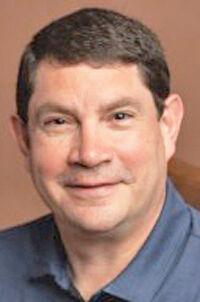 "The idea of that program is that it mitigates our exposure to changes in fuel prices. If fuel prices go up, we are protected against them. If fuel prices go down, on the other hand, we've still locked in the price at the time we are entering into the hedges," Caltrain Chief Financing Officer Derek Hansel said.
Under the Fuel Hedging Program, Caltrain buys, sells and trades a series of diesel future contracts that allows it to have greater price certainty for future costs. Because fuel prices have generally risen, so have the value in contracts from the hedging program. If fuel prices drop, Caltrain might have to make certain payments to support losses in the hedging program, but fuel costs would go down and save Caltrain money when it buys fuel, mitigating risk on both sides of price changes. Hedging is a strategy used to limit asset risks in the financing world. Caltrain's strategy is used to limit fuel pricing volatility, increase budget certainty, and better use of budgetary resources. Hansel said that the program differs from its previous one, which paid for insurance against outsized prices and was not as effective.
"That's what we are trying to do, create this much lower volatility. If you've watched all this volatility in oil prices and, correspondingly, diesel prices, our goal is to mute that volatility. Frankly, the program is doing exactly what we wanted it to do," Hansel said.
Fuel has become increasingly expensive, particularly over the past year, raising gas prices for cars and creating uncertainty in the markets. Brent crude oil spot prices averaged $84 per barrel in October of this year. The $84 price is $9 more than from September and up $43 per barrel from October 2020, according to the U.S. Energy Information Administration.
Caltrain is hedging about 70% of its fuel exposure over 18 months to two years. Caltrain enters into hedges when favorable. Since prices have been high over the last few months, Caltrain has not bought as much, but it will consider dipping back into the market with prices coming down.
Hansel is grateful he has to worry less about fuel pricing, with Caltrain hedging 70% and having more budget certainty. He noted it could create a $2 million swing over the year or more. Caltrain in May announced a budget deficit for its 2022 budget, with hopes that federal funding relief packages could help mitigate issues. Uncertainty in the 2022 budget remains because of the pandemic and the response, with ridership recovery and federal funding allocation in flux. Fare revenue is still not back to pre-pandemic levels, with ridership down compared to pre-pandemic.
Caltrain has said the program's purpose is not to speculate on fuel price but to manage risk in relation to its annual budget. According to a staff report, unrealized gains from the hedge are at around $1.54 million, assuming projected consumption of around 266,000 gallons per month by Caltrain. Unrealized gains are the diesel future contracts that have seen a noted increase in value. Realized net gains from July to September were around $279,000. However, Hansel noted it is less about profit and more about providing certainty for financing.
"What we are trying to do is use the results of the hedge program to essentially mute the changes in the cost of fuel, whether up or down," Hansel said.
At its Dec. 2 meeting, the Caltrain board authorized staff to continue to work with Linwood Capital to find new fuel hedge contracts for the upcoming fiscal year in the market. It also decided to maintain the size of its hedge program to protect Caltrain's fuel budget against price changes in the diesel market.