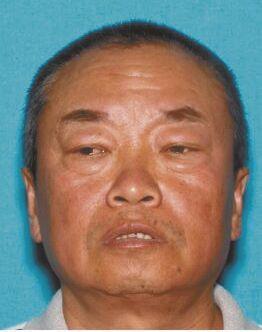 Seven people were killed in two related shootings Monday at a mushroom farm and a trucking firm in a coastal community south of San Francisco, and a suspect was in custody, officials said.
San Mateo County Board of Supervisors President Dave Pine says four people were killed at the farm and three at the trucking business on the outskirts of Half Moon Bay.
The police have arrested 67-year-old Chunli Zhao in connection with the shooting, Pine said.
Pine said the suspect worked for one of the businesses. He called the suspect a "disgruntled worker."
The shooting was the nation's sixth mass shooting just 23 days into the new year and followed the killing of 11 people late Saturday at a ballroom dance hall in Southern California.
The San Mateo County Sheriff's Office first received reports of a shooting just before 2:30 p.m. and found four people dead from gunshot wounds and a fifth injured person at the first scene on the 12700 block of San Mateo Road. Shortly thereafter, officers found three more people dead from gunshot wounds at a second location at the 2100 block of Cabrillo Highway South about 5 miles away, Capt. Eamonn Allen said in a news release.
The office did not share any information about the connection between the two locations.
The motive for the shooting is not known, Allen said.
About two hours after first responding, a sheriff's deputy found the suspect, Zhao, in his car at a sheriff's substation in Half Moon Bay. He was taken into custody and a weapon was found in his vehicle. The Sheriff's Office believes he acted alone, Allen said.
"This is a devastating tragedy for this community and the many families touched by this unspeakable act of violence," Sheriff Christina Corpus said.
California state Sen. Josh Becker, D-San Mateo, said people were killed in separate shootings. San Mateo County Supervisor David Canepa tweeted that one shooting happened at a mushroom farm.
"We're still trying to understand exactly what happened and why, but it's just incredibly, incredibly tragic," said Becker, who represents much of San Mateo County. Becker called the area "a very close-knit" agricultural community.
Television footage from the area showed officers taking a man into custody without incident.
Aerial television images also showed police officers collecting evidence from a farm with dozens of greenhouses.
The shooting followed the killing of 11 people late Saturday at a ballroom dance hall in Southern California.
Half Moon Bay is a small coastal city with agricultural roots now home to about 12,000 people. The city and surrounding San Mateo County area is known for producing flowers as well as vegetables like Brussels sprouts. The county allows cannabis farming in certain areas.
It's a majority white community and about 5% of the population is Asian, according to Census data.
"We are sickened by today's tragedy in Half Moon Bay," Pine said in a statement. "We have not even had time to grieve for those lost in the terrible shooting in Monterey Park. Gun violence must stop."
That sentiment was echoed by Supervisor Ray Mueller, whose District 3 includes the coast. Mueller said community health services and counseling is being organized, and expressed gratitude the suspect was apprehended.
"This scourge of gun violence that, in recent days, has afflicted our state and our community must come to an end," Mueller said in a statement.
"First Monterey Park and now Half Moon Bay," Canepa said in a released statement, referring to an earlier mass shooting that happened on Saturday in the San Gabriel Valley area. "Enough is enough. How many more must die?"
Canepa said the details of the events were "sparse," but he noted that they had one thing in common: guns.
"My heart breaks for the families," he said.
U.S. Rep. Anna Eshoo, D-Palo Alto, whose District 16 includes the coast, said she is monitoring the tragedy and expressed gratitude to the Sheriff's Office.
"Half Moon Bay is a beloved and tight-knit community, and we all stand with them and the families of the victims during this dark hour," she said in a statement.
California Gov. Gavin Newsom tweeted that he was "at the hospital meeting with victims of a mass shooting when I get pulled away to be briefed about another shooting. This time in Half Moon Bay. Tragedy upon tragedy."