Mike Lofberg has always been involved in athletics. From playing lacrosse in high school and college, coaching youth teams for more than a decade, to working with an athletics-related website and working at Stanford in the athletics department in administration and operations, sports have been— and will continue to be — part of Lofberg's life.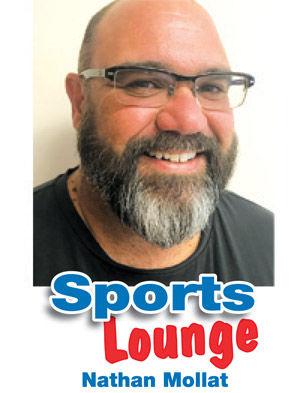 It is that love of athletics that led him to pursue an athletic director's job. He just didn't envision himself becoming an athletics czar.
Lofberg, who was hired as AD at Summit school's Shasta campus in Daly City last season (which is part of a group of charter schools on the Peninsula and in the South Bay), has now assumed the AD jobs at the school's sister campuses – Summit Prep and Summit Everest in Redwood City. The ADs at the Prep and Everest schools decided toward the end of last school year that they were leaving to pursue other interests and it was decided Lofberg should just handle the duties at all three schools.
"That was not in the plans (one AD overseeing three programs), as far as I know," Lofberg said. "It just kind of happened toward the end of last year."
What started last year with the Summit Shasta sports program moving into a league for the first time — the Private School Athletic, of which Summit Prep was already a member — has now morphed into supporting 14 teams among three schools this winter alone.
The biggest challenge, Lofberg said, is a lack of school athletic facilities. Although Shasta is starting a campus rebuild, which will include a school gym, Lofberg is constantly scrambling to find places and times not only for games but practices as well.
As Lofberg continues to juggle the administrative duties at three campuses, he is also trying to ramp up the competitive level at all three schools. Two years ago, for instance, the Summit Shasta boys' basketball team, then independent, played only eight games. Last year, Lofberg's first with the school, Shasta entered the PSAL in its first year of eligibility and the boys' basketball team went 16-2.
"Now we have teams trying to schedule us. We're growing faster than most schools this size," Lofberg said of the overall status of the three Peninsula Summit schools. "The programs are moving faster. Shasta, this is the fifth year of the school's existence, and we're already in a league."
One of the first things Lofberg did since assuming the AD duties at all three campuses was to improve communications between the players and their parents, and the coaches and the administration, which is made much easier with the technology available.
But Lofberg was also quick to let everyone know that there is a very definite chain of command.
"I do establish with the players and parents (that) I don't deal with playing-time discussions. Period. I have all the confidence in my coaches. I let my coaches coach, with the understanding that they are the first point of contact for their players and parents," Lofberg said. "If it needs to be escalated, they know to come to me. That way, I'm not getting 300 emails a day (from disgruntled parents or players). My coaches are an extension of me and I let them know that I will go to bat for them."
But don't think of Lofberg sitting in an ivory tower, raining edicts down on his realm. He is as hands on as possible. Despite being only a part-time employee of the school, he makes it a point to be on each campus at least once a week and has an open-door policy — both on and off campus.
"All athletes have my email (address)," Lofberg said.
When he is on campus, he is not hiding in his office. He is out and about, interacting with the students. He said he is now called "coach" by most athletes at Shasta and he hopes to build that kind of camaraderie at the other campuses as well.
"I do put in the face time. The kids do know who I am," Lofberg said. "I remember my high school AD just sat in his office. I didn't know what he did, or cared.
"But I want to be at games. They (the student-athletes) want to see that support is there, that there's involvement (from the school administration). Last year was the first time, ever, we hosted games (for Shasta), one volleyball game and two basketball games. I worked the clock all three games. I wanted to show the kids that I wasn't there just to turn on the lights and then come back at the end of the game. It's to be there to show them that I am a fan and I do support them."
And really, when you boil it down, the athletic director's role is to support a school's entire athletic program — both coaches and players.
Nathan Mollat can be reached by email: nathan@smdailyjournal.com or by phone: 344-5200 ext. 117. You can follow him on Twitter @CheckkThissOutt.