For many high school teams, a Central Coast Section championship is the ultimate goal. For some programs, it could be a once-in-a-lifetime chance.
But for most of those San Mateo County basketball teams remaining in the CCS playoffs, it's old hat.
And in one case, it's an old hat becoming fresh again.
There are three Peninsula Athletic League girls' teams vying for CCS titles Saturday, while the West Bay Athletic League has two girls' teams in the finals. Four of the five — Aragon, Sacred Heart Prep, South City and Woodside Priory — are returning to the title game for the second year in a row. Priory (14-12) is on a roll right now and will be looking for its third straight Division V crown when the top-seeded Panthers take on No. 2 Notre Dame-Salinas (13-12) at noon Saturday at Palo Alto High School.
Priory advanced to the title game with a 69-48 win over WBAL rival Castilleja in Thursday's semifinals.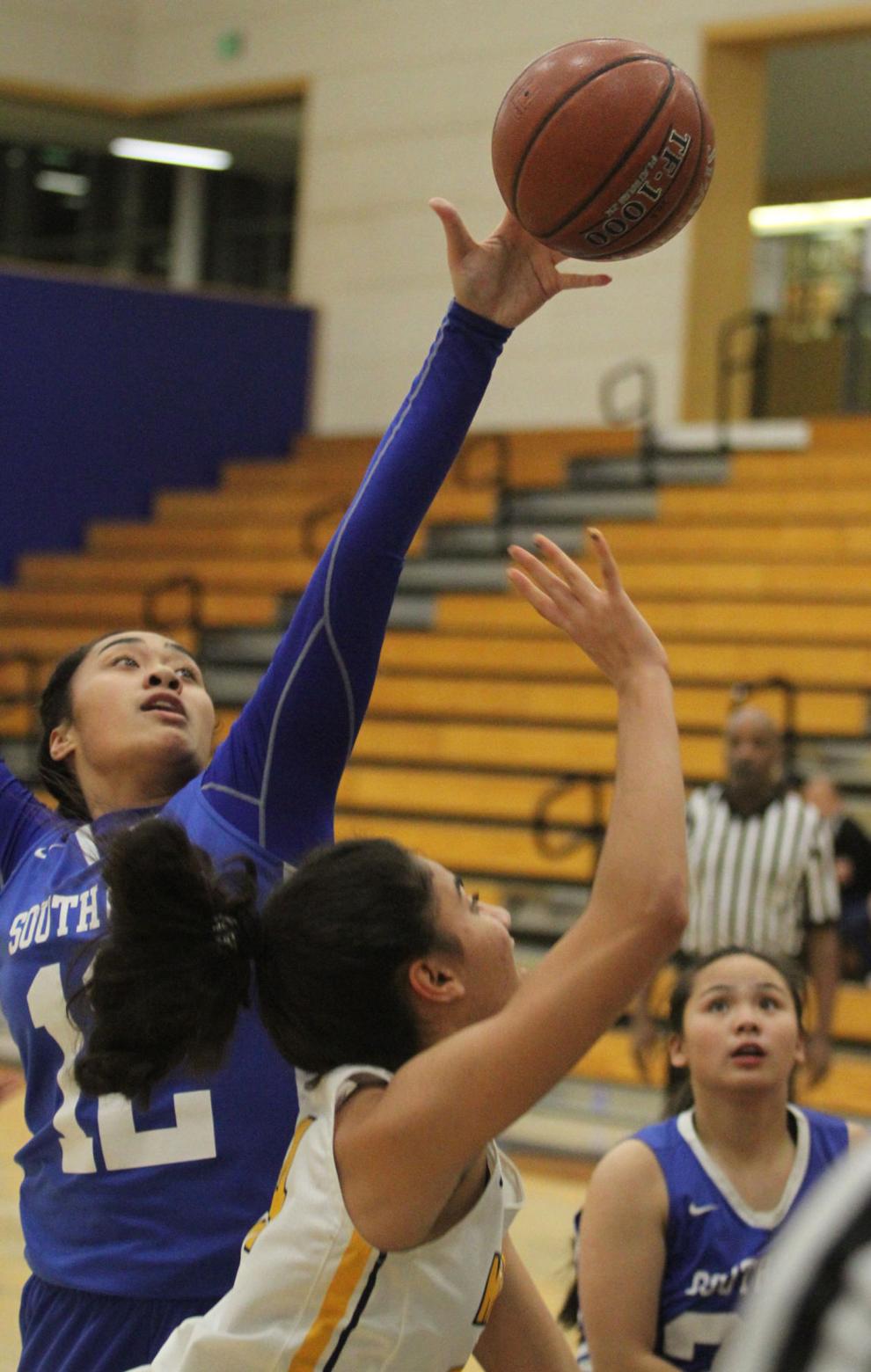 In addition to having the talent, South City head coach Paul Carion believes coaching stability is the other key to developing a successful program, one that is competing for league and section titles consistently.
"I definitely think the talent is rising (on the Peninsula). But I also think a lot of these coaches are longtime coaches," said Carion, who is in his seventh season with the Warriors. "Stability at the coaching level has a lot to do with (success). It's about (building) programs and not just teams. It's program that get[s] you there (to CCS title games)."
South City (20-8), the No. 2 seed in Division III, will face top-seeded Aptos (22-6) at 2 p.m. Saturday at Palo Alto.
Sequoia girls' head coach Steve Picchi has only been back with the Cherokees for two years. But given the resume he established at Burlingame in the mid- to late-1980s, Picchi certainly qualifies as stability at the coaching spot.
Picchi led the 1988 Burlingame girls' to the CCS and state championship and it ended a run of three straight championship game appearances for the Panthers. Thirty-one years later, he's looking for his second title, this time with Sequoia, when the second-seeded Cherokees (24-4) face off against top-seeded Palo Alto (22-3) at 6 p.m. in Palo Alto.
"I've retired twice (from high school coaching)," Picchi said following his team's dismantling of 2018 CCS DI champ Silver Creek in the semifinals Wednesday. "I feel this is a good time in my life to be a coach."
Not coincidentally, Picchi's assistant is Mike Ciardella, who was the architect of the Sacred Heart Prep girls' juggernaut of the 1990s and 2000s as the Gators have made it the title game 21 times since 1989.
Melanie Murphy is the latest to lead the SHP program and she has quickly made a name for herself in the SHP rafters as she has already won two titles in four years with Saturday marking the fourth straight time she has guided the Gators to the championship game.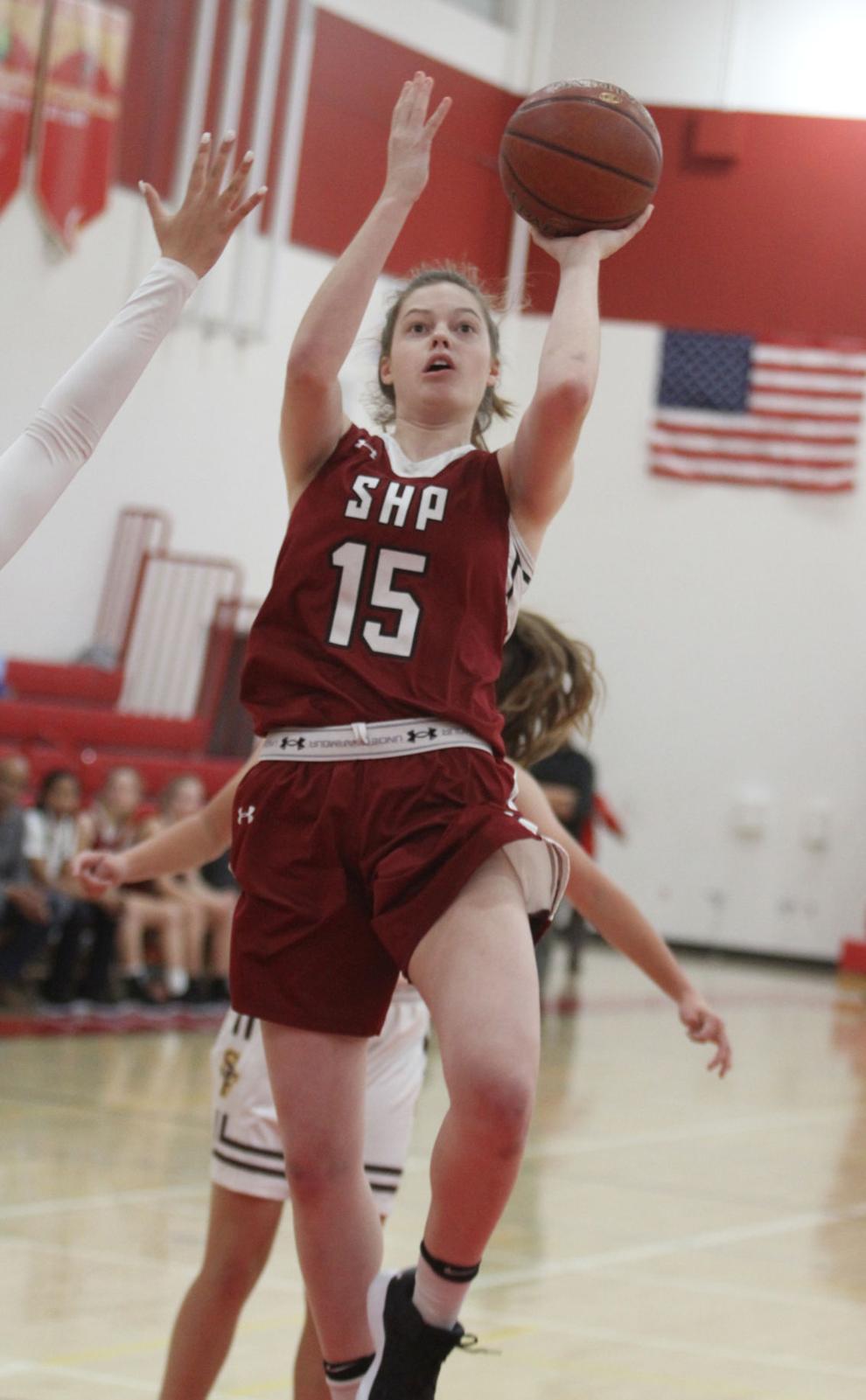 The Gators advanced to the Division IV title game following a 45-30 win over No. 5 Monte Vista Christian.
But she doesn't have a lot of time to ponder her place in SHP girls' basketball history because she is always trying to get the maximum out of every teams she coaches.
"Every year is a new year. You go through your graduation and it's a new team (the following year)," Murphy said. "Every team has a different feel. There's always a different atmosphere."
On top that, the Gators play one of the toughest schedules in the Bay Area, due in large part to playing in the WBAL, which this year sent three teams — Eastside College Prep, Menlo School and Pinewood — to the Open Division.
It all means Murphy and her team keep their nose to the grindstone until they come up for air at the end of the season — which has usually come in the CCS finals. This year, SHP (16-10) will take on No. 2 Seaside (23-3) at noon Saturday at Palo Alto in the Division IV title game.
"League is such a challenge. Half are going to the Open, the other (league CCS qualifiers) are going to be No. 1 seeds in other divisions," Murphy said. "It's a grind. When you're in a league like the WBAL … you often don't get a sense you are a good team."
Meanwhile, Sam Manu is trying to add an Aragon girls' title to the CCS boys' crown he won with the Dons in 2014. Manu was asked if he knew of any other coach who had won a boys' and girls' basketball title with the same school.
"Not at Aragon," he replied.
The Dons (16-11), the No. 2 seed in the Division II bracket, is in the finals for the second year in a row after beating No. 3 Leland 58-46 in the semifinals Thursday. The Dons fell to Valley Christian 69-62 in the 2018 championship game.
Manu said his entire focus was Valley Christian this season, but he had to switch to Plan B when the Warriors qualified for the Open Division this season.
Manu's plans changed again when top-seeded Wilcox was stunned in the semifinals by No. 4 Lynbrook (22-4) and will face Aragon at 4 p.m. Saturday at Santa Clara High School.
Now, Manu will just default back to team goal No. 1 — win CCS.
"Our goal … is to win CCS," Manu said. "To do that, you have to play really good teams. You have to get your butts kicked a few times. Good teams press you at weaknesses you didn't know you had."
Now is the time for the real test. Everything else leading up to this point was simply a quiz for the six teams playing for CCS title — the Nueva School boys' team will be playing for its first ever CCS title when the third-seeded Sharks (21-4) take on top-seeded Eastside College Prep (18-7) for the Division V title at 10 a.m. Saturday at Palo Alto. Teams will soon know if what they learned during the regular season pays off with a section crown.
"It's definitely an exciting time," Murphy said. "It means we're on the cusp of reaching one of our major goals."