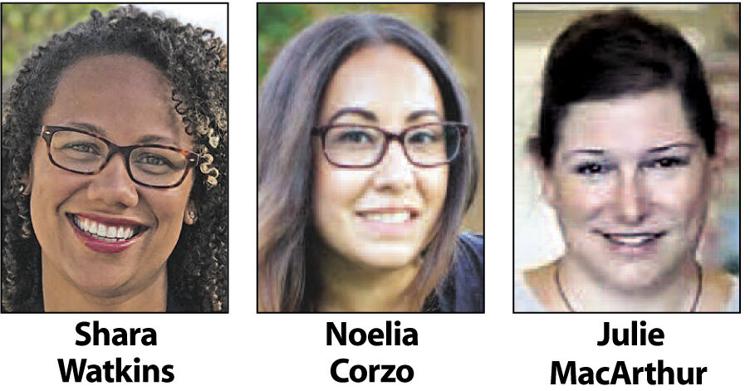 Now, more than ever, the inequities in our society are glaring and undeniable. Now, more than ever, we owe it to our students to think about how our systems are working — or not working — for them. While we analyze how the San Mateo-Foster City Elementary School District uses its resources to address the needs of all students, we must not ignore how ALL systems affect our students and families. While our district rises to the task of educating and empowering our students, it is incumbent upon us to also ask other powerful systems to do the same. 
As a board, we have a history of asking hard questions. We ask hard questions about student data and why certain student subgroups still lag significantly behind their peers. We ask hard questions about our budget, our magnet school policies, busing, special education services, curriculum and much more. While these have been difficult conversations, and have stretched our district staff and teachers, we have done this together. These conversations have strengthened our relationships, have led to greater collaboration, and will undoubtedly change outcomes for our students. 
On Aug. 6, the Board of Trustees passed a resolution to address the school-to-prison pipeline and terminate the school resource officer contract with the San Mateo Police Department. A week prior, we heard a presentation from the SMPD about the program, the perceived benefits and the reasons why we should continue to fund armed police presence in our schools. We were not presented with statistics on the effectiveness of the GREAT program or on the racial breakdown of our students involved in the juvenile justice system. When we asked those questions, we did not receive answers. 
In 2018 and 2019, we asked similar questions and, despite not having all of the information we wanted, voted to continue the SRO program. We did so knowing the SRO program had maintained a status quo approach to delivering services in a time when the needs of students and schools have constantly increased and evolved. We owe it to all our students to be willing to ask hard questions, and to challenge the status quo. We have an obligation to our students of color to make sure their experiences are heard, validated and respected. Our teachers and staff need to understand the experiences of their students even when they don't match their own. They need training and support for this work, and that support needs to be more nimble than a program that hasn't been forced — and seems unwilling — to re-examine its role in our schools. 
The resolution the Board passed Aug. 6 does a few things: 1). It terminates the current contract with SMPD, which was set to expire this upcoming school year; 2). It calls for deep listening sessions with all of our community stakeholders — students, families, teachers, staff, administrators and police; 3) It asks our district to deeply dive into our discipline data, to identify trends and to re-examine our practices; and 4). It calls for us to all come back to the table to determine how to move forward with the acknowledgment that having a relationship with our law enforcement agencies is necessary to best support our students and families. 
Our board has heard from students who had negative experiences with SROs in our schools and believe the program is what led them to enter the justice system. We heard from teachers about wanting to hire more counselors and social workers, and to provide more funding for unconscious bias training. We have also heard from community members who believed the resolution was an indictment on all police officers, who do not believe the school-to-prison pipeline exists, and who believed that our resolution was motivated by personal agendas instead of what was best for kids. 
Those opposing views, the lived experiences of those who hold them, and their access — or lack of access — to power and privilege in our school district and community is at the root of this issue. Too often when those targeted or left behind by a powerful system speak out, they are met with indifference, a denial of their experiences or accusations that they have a hidden agenda. This is what happens when you question a powerful system. 
No one here created a racist system. But we all now have a responsibility to change it. That means acknowledging that none of our systems are perfect and there is work to do. That means asking hard questions, having difficult conversations and doing things differently. Asking questions, looking deeply at data and changing how we move forward is not an accusation of our SROs, our police department, our district, our teachers, our staff, our students or our families. This is the work we were elected to do.
Shara Watkins is a trustee on the San Mateo-Foster City Elementary School District board; Noelia Corzo is president of the board; and Julie MacArthur is the president of the San Mateo Elementary Teachers' Association, or SMETA.