"No" is rarely the correct response to an order. During my eight years in the Air Force there were only two times when I flat out said "no" to an order. The first time I believed following the order could cause grave harm to people and undermine our national security. The second time I felt that the order was unlawful and obeying would disrupt an ongoing investigation.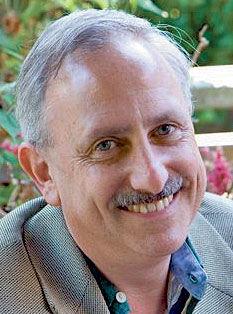 In both cases, I relied on my faith in my training, the chain of command, the Uniform Code of Military Justice and my own judgement. In both cases that faith was eventually rewarded, though not without some negative consequences. 
I've been thinking about those two occasions as stories have emerged about the chairman of the Joint Chiefs of Staff, General Mark Milley, and decisions he made and actions he took during the last months of the Trump administration and early months of Biden's.
I've gone from having been terribly disappointed with General Milley to having great respect and admiration. My disappointment was highest when Milley walked from the White House through the park where peaceful demonstrators had been violently dispersed in June of last year, so that President Trump could pose with a bible outside St. John's Church. Milley quickly apologized for that walk, saying "I should not have been there. My presence in that moment and in that environment created a perception of the military involved in domestic politics."
That was the start of Milley moving up the ranks, in my esteem. 
In a new book, "Peril," many details have emerged about General Milley's actions in the waning days of the Trump presidency, including calls he made to his counterpart in China, to assure him that there were no imminent plans for the United States to attack them. We now also know that General Milley received a written order from President Trump to remove all U.S. troops from Afghanistan by Jan. 15, just days before Biden would be inaugurated. With strong pushback from Milley and other advisers, Trump changed his mind. Biden, however, could not be dissuaded by Milley or other advisors from removing all troops in August.
As we like to say in the military, Milley "saluted smartly" and carried out the president's orders.
Asked by a member of Congress why he didn't resign when Biden didn't take his advice, Milley gave an answer that I hope will be included in future training for all branches of the military. "As a senior military officer, resigning is a really serious thing. It's a political act if I'm resigning in protest," Milley began.
"My statutory responsibility is to provide legal advice, or at best military advice to the president, and that's my legal requirement. That's what the law is. The president doesn't have to agree with that advice, he doesn't have to make those decisions just because we're generals, and it would be an incredible act of political defiance for a commissioned officer to just resign because my advice is not taken. This country doesn't want generals figuring out what orders we're going to accept and do or not. That's not our job. The principle of civilian control of the military is absolute, it's critical to this republic. In addition to that, just from a personal standpoint, my dad didn't get a choice to resign at Iwo Jima. And those kids there at Abbey Gate, they don't get a choice to resign, and I'm not going to turn my back on them," Milley said, referring to the 13 U.S. service members killed at the Kabul airport.
"I'm not gonna resign — they can't resign, so I'm not going to resign, there's no way. If the orders are illegal, we're in a different place, but if the orders are legal, from civilian authority, I intend to carry them out." 
Over eight years of my life, I obeyed orders every single day, including baring my arm for mandatory vaccines, and millions of members of our military, active duty and reserve, do the same, no matter who sits in the White House. The founders came up with a pretty good balance of powers and this experiment in democracy continues to survive thanks in part to the likes of General Milley.
Craig Wiesner is the co-owner of Reach And Teach, a book, toy and cultural gift shop on 25th Avenue in San Mateo.