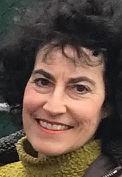 Gobsmacked is a rarely spoken idiom used to describe something so shocking as to leave one utterly speechless. Yet, it is the first word that comes to mind to describe my impression of the policy recommendations outlined in the CASA Compact document.
On Friday, March 22, the City/County Association of Governments Board of Directors, their Legislative Committee, and Home for All held a "workshop" event to discuss CASA Compact policies. I attended, hoping to get a clearer picture of what the proposed policies would mean for San Mateo County, and more specifically for Burlingame, the city in which I've resided for more than 30 years.
As background for those unaware, CASA stands for The Committee to House the Bay Area. It is a task force brought together by the Association of Bay Area Governments and the Metropolitan Transportation Commission to develop the policy document known as: "CASA COMPACT — A 15-Year Emergency Policy Package to Confront the Housing Crisis in the San Francisco Bay Area." My translation: Desperate times beget desperate measures.
CASA printed material reveals a long list of committee participants: real estate and construction companies, union reps, city/county government officials, various nonprofit housing providers and social equity agencies — mostly from San Francisco and other large cities to our north, south and east — led by three co-chairs (Fred Blackwell, Leslye Corsiglia and Michael Covarrubias).
What happened to any representation from San Mateo County?
The CASA Compact contains a literal alphabet soup of policies and references to pending legislation that give the program "teeth." The highly controversial Senate Bill 50 is the most widely known legislation in the queue, though it is just one of many related bills.
Rent control and tenant protections form the centerpiece of CASA — in spite of the fact that voters soundly rejected California Proposition 10 (the rent control initiative) just a few months ago.
During the breakout discussions following the presentation, workshop participants were instructed to identify at least one policy item with which they could generally agree, and one to which they'd be opposed. Mirroring the recent election outcome, rent control/tenant protection was almost universally opposed, while construction of accessory dwelling units was generally embraced. It is worth noting that ADUs have been legal for about a decade, so this is neither a new idea nor policy.
In a race to show constituents that they are doing "something," lawmakers and a number of politicians appear ready to endorse myriad policies that, by design, bypass and undermine the local democratic processes, the foundation upon which San Mateo County developed over time, each city in its own unique way.
The lobbied replacement is a state-mandated 15-year experiment imposed on all California cities, large and small. Residential building heights and densities within a quarter- to half-mile radius of "high quality" transit stations (including bus stops), and so-called "jobs-rich" areas, are allowable by right, in an expedited, one-size-fits-all process. Parking requirements have been eliminated or substantially reduced in the plan. CASA Compact policymakers have determined those areas don't really need parking, even though our public transit system is woefully lacking in capacity and coverage.
If all goes as planned, single-family homes, the traditional bedrock of stability and investment in the community, will eventually comprise just 20 percent of the housing stock.
How will this program be financed? There is no identified funding for implementation or expanded infrastructure needs, new schools and safety services. Paradoxically, there is no funding identified for public transportation on which this scheme seems to be based. It's all very vague and seems destined to become extremely costly for taxpayers.
Many cities, including Burlingame, have been developing their own programs and zoning strategies, investing in and planning for growth in ways unique to each municipality. Local planning policy engages and empowers residents in ways not possible with state-mandated, broad-brush policies. In fact, 645 units in Burlingame have already broken ground recently or are in the pipeline, of which 177 are below market rate (known as BMRs).
By the conclusion of the meeting, it was abundantly clear that many concerns remain. With only five minutes, total, allotted for public comment, it seemed apparent that only nips and tucks were solicited.
We are a very generous and compassionate county and deserve much better than this from our politicians and the Legislature. The CASA Compact needs to be rebuilt from the ground, up, with full and proper representation from San Mateo County leaders and residents.
Jennifer Pfaff is a longtime Burlingame resident and community volunteer.