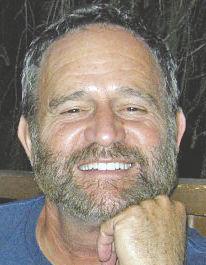 Not long after my mother died, I was wandering down Burlingame Avenue when a friend approached and we fell into conversation. His mother was doing poorly in Florida and he was soon off to see her. We talked for a few minutes about our mothers.
"You've heard that old Jewish saying, right?" he said. "About how no one dies as long as we don't forget."
One of the items I claimed from my mother's house following her death was her ancient phone and address book, held together with rubber bands. In her later years, she was constantly searching through it for folks who were still alive, without much luck. This happens when you last until 99. Most of the women who'd once been her fellow compatriots in the often bumpy journey of making San Mateo the place they thought it could be were long dead.
The tapestry of these missing-in-action acquaintances and intimates often included women who I knew only in passing. I was busy being a boy — tossing baseballs, worrying about girls — and my mother's life was a rather vague landscape, sometimes discovered at dinner, as my parents chatted about it. Or overheard — as I hurriedly left the house once I'd finally gotten a driver's license — while a group of her friends were dispersed around the living room, often with scribbled notes in hand. They were notes about starting a co-op nursery school, perhaps, or strategies for one of the women's political campaigns. Plans, my mother much later told me, that certain husbands expected to be long cleared off the kitchen table by the time these men returned home from work.
There's a scrap of paper my mother had pinned to a board in her kitchen until the day she died. "A life of public service is a life of noble purpose." That, I believe, went a long way in truly defining her. My mother, without fail, believed in her community — in San Mateo. And she befriended other women who felt the same way. Who thought residing in a particular place was a kind of public trust — and to be in her company, in their company, would always be, in some deeply democratic way excitingly American.
Though she told my wife JoAnneh it was impossible for her to join one particular board because "those people were just too boring," she did love meetings, whether she was serving as the only liberal voice on a school board or guiding other women toward lives of political activism at a League of Women Voters' gathering. She particularly loved meetings at her house — which some people, I suppose, might call parties — but they were all the same to my mother: these just differed in tone, shape and noise, but not in purpose.
She came of age when women didn't hold public office or power in her hometown, and she and her friends helped forge the modern world of San Mateo politics.
Since her death, this realization has asserted itself in the words of admiration I've received from women who are now leading their community in myriad ways. They are, for the most part, too young to have worked with Ruth Nagler in her heyday, but they know of her, and this knowing does live in the present tense of participation they practice in their own lives. Their messages articulate how democratic citizenry requires courage and action and resolve. And that standing together in the face of circumstances never goes out of fashion.
"And," my mother would add, " have a good laugh while you're at it, too."
I once read that a great mercy we're provided with when an older loved one dies is that after some time has passed, the vision of him or her in sickness or great age is often replaced with a much younger memory.
So I remember, too, this from childhood. I remember it, as if it is happening now.
Outside, a growing darkness presses against the window. Before the bedroom falls into its own deep, sleep-filled night, the voice of my mother, as she sits on my bed or my brother's, recites tales of flying carpets, or a boy clutching a red balloon as he floats above Paris, or a pig and a spider and a young girl on a farm contemplating death. People and places my brother and I have little chance of coming across while throwing a baseball back and forth in our backyard in San Mateo, but, like all good stories, introduce us into seeing the world in a new way.
Her voice, in that moment, is what we hear as it slowly darkens.
And, then, as she quietly leaves the bedroom, our mother switches off the light.
Mike Nagler is a trustee on the Burlingame Library Board.