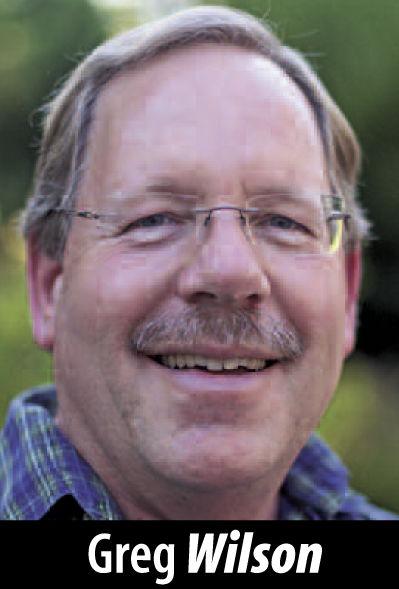 During this week's meeting of the Redwood City Council, a several members of the public did something unusual: They spoke up in favor of a proposed development project that until now has had little visible public support. The project, Harbor View, is a large high-tech office campus proposed for the largely vacant parcels between Seaport Boulevard and the Maple Street Correctional Center, just east of Highway 101.
Harbor View wasn't on the meeting's agenda; those who spoke did so during the time allotted for general comments. Their comments centered not around the project itself, but around one of its community benefits: a large donation to the nonprofit St. Francis Center that would go toward affordable housing. Among the speakers was Sister Christina Heltsley, the executive director of St. Francis Center; she stated that "we can, with the Harbor View project, when it's approved, immediately house 330 people."
For its part, the project's developer, Jay Paul Company, has made significant alterations to the project since initially revealing it in late 2014. Originally designed with 1.3 million square feet of offices in four nine-story buildings, the project has been slashed to three buildings (two six-story, one seven) totaling 765,000 square feet. A separate "employee amenities" building has been reduced from 45,000 to 35,000 square feet. As for parking, Harbor View was originally designed with two garages and some surface lots totaling 4,200 parking spaces, but today's design shows around 2,600 total spaces, with roughly half in one large garage and the rest in surface lots. Finally, some of that parking would be dedicated for a purpose not in the original design: an ice rink. Its building would include not only a professional-size hockey rink, but also a smaller "pond" rink, a snack bar, locker rooms, a community room, a fitness center and a homework lounge.
One objection often raised with proposed office projects is their propensity to negatively affect the city's balance between jobs and housing. Most office projects currently proposed for Redwood City have addressed that objection to a degree by adding some amount of housing to their projects, either on- or off-site. Harbor View, instead, is meeting that objection through its donation to St. Francis Center. If I understand Sister Christina correctly, that donation would be in excess of $30 million. However, she may have been referring to the total of all of the project's community benefits. If so, the donation is likely to be at least $12.4 million, the amount that was publicly offered in 2019. Either way, what counts is the affordable housing for 330 people, which would be a substantial benefit indeed.
Other objections to the project include the fact that the subject property is currently zoned for industrial use; the city's general plan would need amending to allow offices to be constructed. It's up to the City Council to decide if these new office buildings are the best use for that land, or whether it should remain dedicated to machine shops, laboratories, warehouses, cabinet shops, bakeries and the like.
Finally, the Harbor View project's location is nowhere near transit, and driving to and from it by car currently funnels everyone onto Seaport Boulevard. Plus, many of the nearly 8,100 new daily vehicle trips it's estimated this project would generate would use one of the Highway 101 ramps at Woodside Road, adding to the congestion those ramps already experience. Especially during peak commute times, this project has the potential to significantly impact not only Seaport Boulevard, but Woodside Road and Highway 101, both northbound and southbound.
Traffic impacts might be alleviated a bit by the Highway 101/Woodside Road Interchange Improvement Project, but, being a Caltrans project that is not yet funded, that may or may not ever be constructed. Another project that may help somewhat is the construction of a bridge over Redwood Creek connecting Blomquist Street — which is currently being extended to the south side of the creek — with the traffic circle on the north side, thereby allowing traffic to flow between Whipple Avenue (with its Highway 101 on- and off-ramps) and the project site. Jay Paul Company has offered to loan the city the entire cost of the currently unfunded Blomquist Bridge, and would contribute $10 million toward the interchange project. However, both projects, plus an all-day shuttle to downtown and a traffic demand program limiting individual vehicle trips, apparently still aren't enough to sufficiently limit traffic impacts.
The Redwood City Council will be giving their own feedback, and taking public comments, on the project at a study session tentatively scheduled for its July 25 meeting. It will be a study session, however, the council will make no decisions on the Harbor View project at that time. Decisions will be left for a future, yet-to-be-scheduled meeting, when together we'll all learn the fate of Sister Christina's new affordable housing.
Greg Wilson is the creator of Walking Redwood City, a blog inspired by his walks throughout Redwood City and adjacent communities. He can be reached at greg@walkingRedwoodCity.com. Follow Greg on Twitter @walkingRWC.