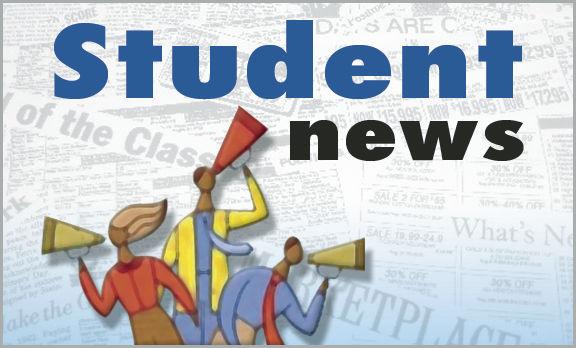 "I want to congratulate Boris Johnson on a terrific victory. I think that might be a harbinger of what's to come in our country."
Donald Trump offered congratulations to Britain's Prime Minister Boris Johnson after the general election held on Dec. 12 resulted in a sweeping Conservative Party victory. The confirmation of conservative control in the U.K. and election of more party members to Parliament may have serious consequences of the near future in Britain, but it's could be likely that we will see similar results reflected in our own politics, as President Trump predicted.
Britain's conservatism, in many ways, is more progressive than that seen in the United States, especially on staple issues of the Republican Party. For example, Britain's conservatives are more likely to support limited but legal abortion practices, accessible health care, same-sex marriage and the switch to renewable energy. Arguably, the U.K. is more caught up in 21st century politics than its American counterparts. Despite all of their differences, the two nations are united behind an issue that shows that fundamentally, their ideology is almost the same. While in America, conservatives have advocated for stricter immigration policy and a border wall, U.K. conservatives pushed for Britain's exit from the European Union. Although Brexit is often advertised under the guise of economic independence, for many it is a way to enforce nationalistic ideals and choose how they want to control the flow of immigrants into the country.
Brexit can easily be categorized as a manufactured crisis: a fear of invasion and perceived threats to the preservation of Britain's history and culture, largely created by an influx of immigrants and refugees. This school of thought is, and always has been, extremely relevant to both Britain and the U.S. Here, the "menacing" wave of immigrants simply takes another form. We are both equally afraid of threats to our national sovereignty, to the delicate power balance that allows the same groups of people to stay in power or the comfortable worlds of political and social isolation we exist in. This is why Americans vote for Trump and Johnson, not because of their policies but the ideologies they represent.
It's no surprise that patriotism would remain center stage for both American and British politics, especially when considering that both Trump and Johnson have centered their campaigns around prioritizing their respective countries from the start. "Make America Great Again" and "Get Brexit Done" both pushed a narrative of generating political change tailored to the common man. In America, Trump's presidency emboldened groups that felt left out of Democratic politics, especially rural, less wealthy constituents who believed he would create economic change to benefit them, and get rid of immigrants who were "stealing" their jobs. Before Johnson even took office, Theresa May was dedicated to reducing immigration. Now, Johnson has said he doesn't want immigrants to be "able to treat the U.K. as though it's basically part of their own country" and believes in instituting a point system that would rate them based on skill to let in the most desirable immigrants.
Whether we are building physical walls or exiting the EU, it's apparent that the U.S. and Britain are not unalike in our fear of immigrants and multiculturalism. The election of Trump and Johnson, who both adamantly stand for national sovereignty, further emboldens racism. BBC reported a spike in race and religion related hate crimes after Brexit was voted on in 2016's referendum, calling Brexit itself a "major influence" on the attacks. The NAACP attributes a steady rise in similar hate crimes to the "legacy of Trump's racism" since the 2016 election.
In anticipation of December's general election, millions of voters under the age of 35 became registered, but the election ended up still being very much dominated by the older generations of Britain. Not only were many voters older in Britain, but a great deal of them abandoned party loyalty altogether in an attempt to either secure or stop the exit from the EU. With such a divisive issue acting as the main consideration in the election, lots of regions of the U.K. that normally voted Labour instead voted Tory, ushering in a majority of Conservative members of Parliament. This teaches us something important about current politics in both countries: the majority of voters value their loyalty to an ideology like anti-immigration sentiments more than they value loyalty to any single political party or candidate. And that's not good news for anyone running against Trump in the 2020 election.
Even if Brexit doesn't really happen by the end of January and Trump leaves office one way or another, their elections will continue to have far greater repercussions than any of us could have imagined. The conservative-leaning working class found a voice in politics that is unlikely to quiet anytime soon and elections will continue to be dictated by the wishes of older generations. As long as we continue to embolden nationalism by electing candidates like Boris Johnson and Donald Trump, life for immigrants in both countries will almost certainly become more difficult and we will remain adhered to the exclusive ideology that both Britain and the U.S. hold dearly.
Josette Thornhill is a junior at Aragon High School in San Mateo. Student News appears in the weekend edition. You can email Student News at news@smdailyjournal.com.