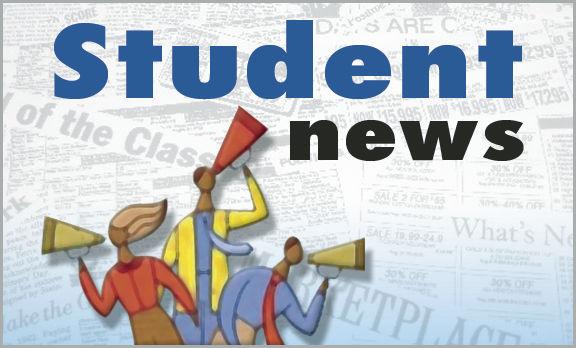 After a two-month hiatus, Student News is returning to the Daily Journal. It is my pleasure to announce a new set of Student News columnists: Vishu Prathikanti, Brooke Hanshaw, Shavonne Lin and myself. We all share a passion for journalism and hope to share our individual insights with the readers of the Daily Journal.
My name is Charlie Chapman and I am returning this year to continue writing for the Student News column. I am a senior at Burlingame High School where I write for the school paper and participate in student government. Outside of school, I spend my time surfing and running. Last year, I wrote about a variety of topics, ranging from teen anxiety to the debate over gun control. I hope to continue writing about issues that are important to students and our local communities.
Lin is a junior at San Mateo High School and was originally drawn to journalism because of her interest in writing. Outside of journalism, Lin enjoys volunteering with the Mills-Peninsula Hospital and the San Mateo High School Interact Club. This year, she intends to write about different issues concerning education and teenagers, including peer pressure and common core standards.
Prathikanti is a senior at Burlingame High School and joined the school's paper upon recommendation of his English teacher. Vishu enjoys working with everybody at his school's newspaper to report on a variety of stories. He spends his free time binge-watching Netflix shows and playing video games. Vishu hopes to write about topics he observes around him at school and in life, and is interested in providing the student perspective.
Hanshaw is a senior at Aragon High School and serves as the sports editor and business manager for her school's paper, the Aragon Outlook. She enjoys being a member of the newspaper because it allows her to be part of a team that highlights all the different aspects of Aragon. In her free time, Hanshaw likes to play soccer, walk her dog and spend time with her friends and family.
I know I am speaking for all of my fellow columnists when I say that we are excited to share our perspectives and opinions with all of you. In years past, Student News was found in the Weekend Journal section, but will now be found on the opinion page every weekend. So be sure to look for it here.
Charlie Chapman is a senior at Burlingame High School. Student News appears in the weekend edition. You can email Student News at news@smdailyjournal.com.