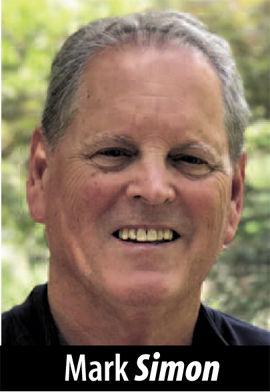 For more than 40 years, it has been a joy and a privilege to write about politics for local newspapers. I got the bug — for both writing and politics — from my mother, Barbara, who was a campaign operative throughout my childhood. One of my lasting memories is coming home from school in the fourth grade and walking into a candidate's coffee in my front room.
The candidate was Leo Ryan. He was running for the state Assembly the first time. He was intent on breaking the Republican stranglehold on San Mateo County, and also defying the power brokers of San Francisco, who regarded this county as though it were a colony of the big city. 
And there you go. From Leo Ryan through Tom Lantos to Jackie Speier. And from Pete McCloskey through Ed Zschau and Tom Campbell to Anna Eshoo. These are the members of Congress I covered, wrote about, annoyed, challenged and, yes, admired. 
Their common denominator can be summed up in one word: Courage.
Ryan's courage cost him his life. Lantos, a survivor of the Holocaust, never forgot what would happen if good people failed to stand up to evil. Speier's courage is well documented. McCloskey stood up against the Vietnam War and President Nixon. Zschau and Campbell bucked the Republican status quo to carve out moderate positions on social issues. Eshoo's courage was to push past all those who dismiss women as under-qualified.
I'm sure you have figured out why I'm writing about that particular quality now. So much is happening — so much is at stake these days. It is harder than ever to sort through the careening emotions of outrage, apprehension and dismay, clutching desperately to the tenuous belief that the better angels of our national experiment will see us through.
But it is pretty clear what these days call for — the same kind of courage that has blessed us here on the Peninsula.
As I said, I'm not sure I can sort through it all, or that I have anything original or useful, or even coherent, to offer. In the absence of anything else, I'm going to just keep doing what I do — because this is what I do. So, here are some random observations about the last several days, mixed with the more customary notes, comments and items about our local political scene.
NO, SERIOUSLY: This day of insurrection, disloyalty and assault on America is unlike anything I have ever witnessed. Congratulations are in order, I suppose — this is worse than Watergate. The main argument being made against ousting President Trump is that it will only aggravate national divisions. This hands me a laugh. After years of sowing disunity, their argument now against doing something is that it might cause disunity. … And there are those, even in these pages, who want to equate what happened last week at the U.S. Capitol with the violence and vandalism that marred the largely peaceful and broad-based protests associated with the Black Lives Matter movement. The differences are so profound that comparisons can be drawn with only the most contorted logic. But it demonstrates a basic Trump era truism: Whatever they accuse you of doing, they're doing. 
ITEM TYPE ITEMS: The race for the District 3 seat on the San Mateo County Board of Supervisors, being vacated by Don Horsley, continues to be a busy little beehive. Menlo Park Councilman Ray Mueller announced he has been endorsed by Pacifica Councilman Mike O'Neill, who was rumored to be considering running. The other announced candidate, San Carlos Mayor Laura Parmer-Lohan, announced her endorsement by council colleague Ron Collins, who also has endorsed Mueller. Endorsing two candidates in the same race seems like misguided diplomacy, but that's just me. Another name has cropped up as a possible District 3 candidate — newly elected San Mateo County Board of Education Trustee Chelsea Bonini. Right now, she's busy leading a slate of candidates for the biennial race for delegate to the California Democratic Party convention, an event that's every bit as much fun as you think it is.
Supervisor David Canepa, this year's president of the board, has been named to the Metropolitan Transportation Commission, replacing board colleague Warren Slocum. The MTC is the major conduit for state and federal transit funding, and the county now is represented by Canepa and Millbrae Councilwoman Gina Papan. I envision dueling press releases as they scurry to outdo each other.
With the impending departure of General Manager/CEO Jim Hartnett and the appointment of Belmont Councilman Charles Stone as chair of the SamTrans board, expect the fight over Caltrain to break wide open.
Mark Simon is a veteran journalist, whose career included 15 years as an executive at SamTrans and Caltrain. He can be reached at marksimon@smdailyjournal.com.