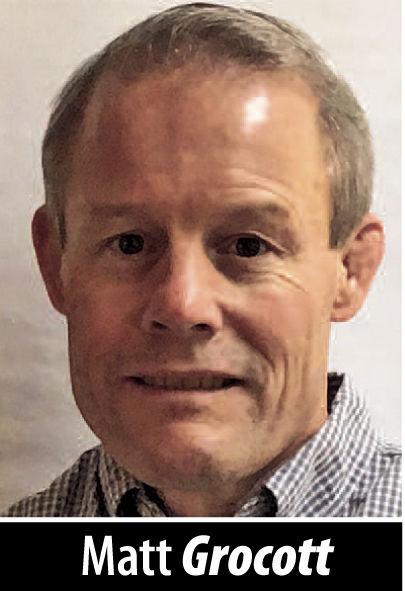 Do you have a coffee shop where you visit regularly and sit with a bunch of friends and discuss the headlines of the day? It's what makes a local coffee shop a nice place to go. Everyone's sitting around a table, drinking their coffee or tea, reading the Daily Journal and, every so often, someone will toss out a comment or two about an article that caught their attention and everyone chimes in with their 2 cents! The Plantation Coffee Shop in San Carlos is such a place. I have, for years, enjoyed the banter that can be enjoyed there in the morning. In that vein I write today's column.
Here's a story about the lieutenant governor of California, Eleni Kounalakis. She's remodeling her office at the state Capitol. That's not unusual but the way she is funding it is. A committee was formed called "the Committee to Support the Office of the Lt. Governor." They raised $300,000 for the project. Most of the money came from labor unions. On the one hand, it could be said that this is a good thing. The lieutenant governor is saving taxpayers money. True, initially, but then one might ask what the unions want? I doubt they are doing this out of the goodness of their collective hearts. My bet is a short-term gain will lead to a long-term loss.
Then there is this story about Hillary Clinton. She's set to speak later this year in Washington, D.C., at a cyber-security conference. A California company by the name of FireEye has asked Clinton to give the keynote speech at its annual summit in October. Well now, what will Hillary have to say about "wiping it with a cloth or something?" Maybe James Comey will be there and can take notes on how much Clinton understands about keeping things like State Department emails secure.
Let's go back to Sacramento where the California Assembly voted last Tuesday to extend the state's Medicaid program to eligible adults over the age of 19 who are in the country illegally. That's their proposal and it would cost taxpayers $3 billion a year, give or take. Gov. Gavin Newsom, on the other hand, only wants to spend about $98 million a year so he would like to limit coverage to low-income adults who are in the country illegally and are between the ages of 19 and 25. Then there is the state Senate which has its own proposal. Under its plan, it would add to what the governor wants by extending coverage to people 65 and older. There's a lot that could be said about these proposals but how about just one question for starters: if someone is in the country illegally, how is the state to know who they are and exactly how old they are?
Here's a story that is Gov. Newsom versus President Trump. Who would have thought? And you are not going to believe this: it's over fish!
Remember the whole fiasco with the Oroville Dam failure? It was horrible in so many ways and altogether avoidable but it did finally get the attention of state officials. Once repairs were completed last April, to demonstrate the flood control spillway worked, they sent water down the dam's concrete chute. Later, however, downstream from the dam, fishing guides on the Feather River discovered thousands of dead, baby salmon. Apparently, after the Department of Water Resources reduced the flows back to normal, water levels on the river abruptly receded and the fish were stranded on the shore where they died.
The Trump administration is wanting answers. A letter has been shot off to Gov. Newsom asking for a detailed account of how many fish died and what the DWR will do to avoid another disaster like it in the future. I doubt the governor knows how many baby salmon died on the shores of the Feather River, just like I doubt he knows how many people between the ages of 19 and 25 are living in California illegally.
And finally, here's a story about the border wall. An NPR headline reads, "Privately Funded Border Wall Near Completion In New Mexico." In Sunland Park, New Mexico, a section of border being built with privately raised funds was nearly complete as of last Friday. This particular section of the border is where government officials had said construction of a barrier could not be built. Two things about this story I like. The first is that private citizens showed the government what could be done and second, it was done through private donations. It's a beautiful example of the American spirit and reminds me of a pithy sign that President Ronald Reagan used to keep on his desk in the Oval Office. It simply read, "It Can Be Done!"
A former member of the San Carlos City Council and mayor, Matt Grocott has been involved in political policy on the Peninsula for 17 years. He can be reached by email at mattgrocott@comcast.net.