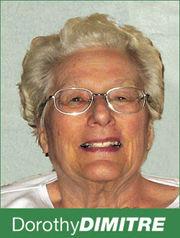 "Love doesn't make the world go round. Love is what makes the ride worthwhile." — Ella Fitzgerald.
It's the day before Valentine's Day. I hope you have sent some kind of love message to your favorite people. I hope you tell at least one person close to you why they are special to you. Maybe you will send flowers or give a box of candy or a loving card. 
In its commercially hyped-up way, I hope Feb. 14 reminds us of something besides the need of Hallmark to enhance its bottom line. I hope the day not only arouses thoughts of romantic love, but especially the kind of love that we desperately need to carry within our hearts that underlies a loving orientation toward life and the world. In case you need reminding, I offer some experts on the subject who will help fill the gap.
First, pay heed to Erich Fromm who wrote "The Art of Loving": "Love is not primarily a relationship to a specific person, it is an attitude, an orientation of character which determines the relationship of the person to the world as a whole, not toward some "object" of love. The most fundamental type of love, which underlies all types of love, is brotherly love. By that I mean the sense of responsibility, care, respect, knowledge, of any other human being; the wish to further his life. … In brotherly love there is a union of experience with all men, of human solidarity, of human at-one-ment."
Just think of how many ways we are affected daily by the lack of this important kind of love. For instance, there's the driver who suddenly turns left in front of you with nary a signal, the parent who is so involved in his/her self-centered priorities that the family suffers, the politician who ignores the needs of the majority of the population because he is beholden to his corporate buddies and a president who obviously has no concern about anyone but himself. They all reflect a lack of healthy self-love that underlies a healthy love of human kind.
When you look in the mirror, which of these "love" messages most closely resembles what you think about yourself? "Roses are red, violets are blue, you are a creep and inadequate, too." Or is it "Roses are red violets are blue. You're really quite nice and I appreciate you." Or, "Roses are red violets are blue. I'm really the greatest and better than you."
It's too bad that so many of us love ourselves so little and that to many people the concept of self-love carries such negative connotations. You might equate self-love with selfishness, inflated ego and narcissism. But healthy self-love is not that at all. In fact, without a healthy self-respect we cannot love others in a productive way or enjoy a generous and loving heart, which underlies that loving orientation toward life and the world. M. Scott Peck wrote in "The Road Less Traveled" that love is "the will to extend one's self for the purpose of nurturing one's own or another's spiritual growth. ... Not only do self-love and love of others go hand in hand, but ultimately they are indistinguishable."
Many long years ago, another wise person wrote: "Love is patient and kind; love is not jealous or conceited or proud; love is not ill-mannered, or selfish or irritable; love does not keep a record of wrongs; love is not happy with evil, but happy with the truth. Love never gives up; it's faith, hope and patience never fail. Love is eternal. There are faith, hope and love; these three; but the greatest of these is love." — 1 Corinthians 13.
Is there any question that this world is desperately in need of more love? Is there any question that more and more of us are becoming self-destructive, self-centered, egocentric and obsessed with consuming and accumulating to the detriment of our families, communities, our nation and the world? Is there any question that unless more of us aren't able to fill our hearts with love for humankind, nothing will improve.
"There are, happily, still men as well as women who understand that without love (and by love I don't mean romantic nonsense, but great compassion for the world and its joys and suffering) we live like dead people, and to put away sanity, clarity, understanding and the joy of being part of living in favor of ambition, greed and self-importance is to live with no meaning at all." — Dale Carlson, "Boys Will Be Boys."
As Leo Buscaglia wrote in his wonderful book, "Love": "To live in love is life's greatest challenge."
Have a happy Valentine's Day!
Since 1984, Dorothy Dimitre has written more than 1,000 columns for various local newspapers. Her email address is gramsd@aceweb.com.