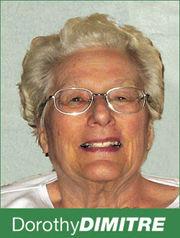 "Outside of the insurance industry, which must bear the brunt of obesity-related illnesses, most of the business world has few problems with fatter consumers." — Paul Roberts, "The End of Food."
A couple of weeks ago we read in our favorite newspaper: "M.D. groups — More severely obese kids should get surgery. … It is reported that nearly 5 million United States children and teens are severely obese — a near doubling over 20 years. Many have already developed related health problems including diabetes, high blood pressure, sleep apnea and liver disease. In another newspaper, we read: "Recent data show that pediatric obesity surgery rates have tripled in almost 20 years, but still average fewer than 2,000 operations each year."
Of course, the first thing that comes to mind is: "Why are they so overweight in the first place? Couldn't that have been prevented?" Isn't it most important to find out why this problem has increased so greatly and to make it a priority to do whatever can be done to prevent it so that children grow up healthy so they don't need "pediatric obesity surgery?" The problem is not only that these children eat too much, it's because they eat too much of the wrong foods — those that provide many calories, but little nutrients. Obviously, no one monitors their eating habits, the quality of their food and/or has learned about (and taken seriously) the importance of eating for health.
Shouldn't we do all we can to prevent the problem? Corporate interests make big profits from advertising their nutritionally inadequate and often chemically modified products and then others collect big bucks trying to correct the health problems that result. More corporations have been producing more and more food products that have been guilty of causing obesity — not only of children, but adults. At the same time, too many parents are not taking care to see that they and their children learn about good nutrition, what products to avoid, and what to eat to promote health. In too many cases, the modern family is overwhelmed with responsibilities that prevent concentration on providing healthy meals and/or too engrossed in their own interests to prepare healthy meals, monitor the family's nutritional status, etc. 
As we could read in a recent article, "The Obesity Epidemic" in "The Week": "American calories are largely "empty" calories — highly processed foods such as chips, white bread and sugary cereals account for almost 60% of United States calorie consumption. These foods, plus artificial sweeteners, may disrupt nerve signals between the gut and the brain, causing us to keep eating long after we've had enough. ... What's most at risk? Children, and it's getting worse. Kids are spending more and more time indoors looking at screens, where they're bombarded with advertisements for unhealthy foods. Children are gaining faster than adults, with the obesity rate for U.S. kids ages 5 to 9 expected to hit 20% by 2030."
And now we read about a new app, as described in "Time" magazine. It's called Kurbo, developed in cooperation with Weight Watchers. It's a free nutrition and weight-loss app designed for kids 8 to 17. It is reported that Kurbo ranks food choices using a Stanford University developed "traffic light" system. "Green items are 'go' foods that can be eaten freely. Yellow foods should be consumed in moderate portions, and red foods should make kids stop and think." Dr. Stephanie Wallace, an associate professor or pediatrics at the University of Alabama adds: "Apps can be an easy and accessible way for families to adopt healthier habits." Well, possibly a small step in the right direction.
Corporate interests, physicians and other related interests will continue to benefit from the obesity problem. The health of much of our populace will continue to deteriorate if, in the future, big changes aren't made in easily available foods and in products in our supermarkets. More people must realize that their future, their children's future and the future of our country is at stake as more and more people suffer from health problems as a result of their unhealthful eating habits. Unfortunately, as is so often the case, common sense loses out.
"Put simply, there is a lot of money being made, and to be made, in feeding both oversized stomachs and feeding those enterprises selling fixes for oversized stomachs ... and both industries — those selling junk food and those selling fat cures — depend for their future on a prevalence of obesity." — William Weiss in the "Academy of Health Care Management Journal."
Since 1984, Dorothy Dimitre has written more than 1,000 columns for various local newspapers. Her email address is gramsd@aceweb.com.