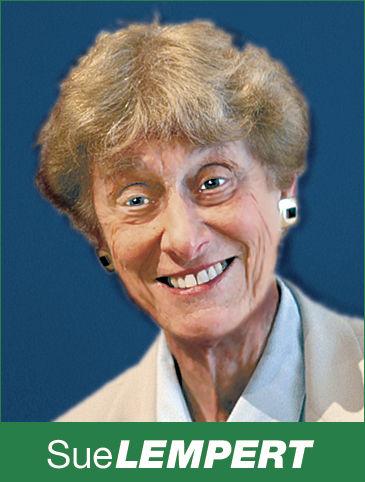 If you have ever been a patient of David Klonoff when he was in private practice or currently as his patient in the Diabetes Research Institute at Mills-Peninsula Medical Center you will not be surprised that he has won a prestigious award — the Outstanding Physician Clinician in Diabetes Award from the American Diabetes Association. This is the highest international award for a diabetes clinician. He is the first diabetes physician from Northern California to ever receive this honor.
He transitioned from full-time private practice in 1999 to concentrate on diabetes research and soon became a specialist in the development and use of diabetes technology. He has been a principal investigator on more than 110 clinical trials including the first randomized controlled trial of an outpatient artificial pancreas. He chaired the scientific advisory board for developing the first FDA-approved insulin patch pump and participated in development of the first FDA-approved dedicated diabetes telemedicine system, the first FDA-approved inhaled insulin and the first three FDA-approved incretin drugs for diabetes.
In 1998, Dr. Klonoff coined the term "diabetes technology" when the focus of diabetes treatment was on biology. He has been a leader in diabetes hardware, software, digital health and device cyber security.
Klonoff has served as a civilian medical officer for the U.S. Army's Telemedicine & Advanced Technology Research Center for biosensors and physiologic monitoring, and chaired the CDC's initiative, "Sticking with Safety," for safe blood glucose monitoring to avoid transmitting blood-borne viruses. He also led technical and clinical guideline panels about continuous glucose monitoring for CLSI and the Endocrine Society.
As diabetes technology has become ever more connected, Klonoff has also become involved in advancing security standards for internet-connected medical devices. He is a member of the Healthcare Sector Coordinating Council Joint Cyber Working Group for Medical Devices/Healthcare, and chaired the groups developing the world's first consensus medical device cyber security standards. He is also a clinical professor of medicine at the University of California, San Francisco.
This is what Klonoff is known for professionally. But for his patients, past and present, he is treasured for being thorough in his analysis and followup; for taking the time to spend with each of his patients beyond what is usually expected; and for his expertise. Lucky for his patients, especially for those suffering from diabetes, they know they have the best of the best.
Josh Becker, one of the several candidates running to replace Jerry Hill in the state Senate when he is termed out in 2020, has just received the endorsement of Gov. Gavin Newsom. This is a major endorsement but it does not ensure that Becker will get the support of the Democratic party or the endorsement of Hill or Assemblyman Kevin Mullin, D-South San Francisco, or win the Democratic primary (But it certainly won't hurt). The party will usually not endorse in a competitive primary election but who knows. Labor is a major part of that constituency and of the candidates running, Redwood City Councilwoman Shelly Masur looks to be the one who will receive support from the California Teachers Association and other unions. Where the governor's endorsement really helps is in how Becker is viewed in Sacramento. It could help him be a more effective legislator by having a close relationship with the governor-better chance of having his bills passed and maybe a bright future in the party's leadership in the state Senate. For local voters, the ones who make the decision, they are probably more interested in the candidate's views on education, housing, traffic, taxes, etc.
Alan Fleishman of San Carlos who has become a prolific and successful author since retirement has just published a short story "Regrets," in the Pennsylvania Literary Journal. It is the third time the Journal has published one of his stories.
Sue Lempert is the former mayor of San Mateo. Her column runs every Monday. She can be reached at sue@smdailyjournal.com.