In an effort to lead a growing call for juvenile justice reform in California, the San Mateo County Juvenile Justice and Delinquency Prevention Commission is recommending county supervisors form a committee aimed at exploring rehabilitative alternatives to youth detention and future use of the San Mateo County Youth Services Center, otherwise known as juvenile hall.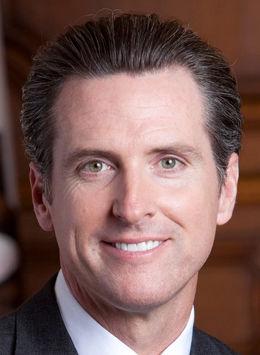 Gov. Gavin Newsom's proposal earlier this year to dismantle the Division of Juvenile Justice in the California Department of Corrections and instead provide those services through government health and human services as well as a proposal before San Francisco supervisors to close the county's juvenile hall by 2021 are among the recent calls for reform sparking the conversation among the 12-person commission, said Chair Michele Gustafson.
Also spurred by the declining number of incarcerated youth in the county, commissioners have been discussing for months how juvenile hall can be adapted to focus more on rehabilitation and preventative measures and less on incarceration, said Gustafson. Though commissioners in April considered recommending closure of the facility, she said they voted Tuesday, May 28, to recommend a committee be formed to focus on exploring alternatives to youth incarceration.
Recognizing the complexity of the juvenile justice system and the many stakeholders involved in it — including the San Mateo County Probation Department, Child Protective Services and police departments, among agencies and organizations — the commission is hoping include those stakeholders in the conversation to help them understand what the needs of the youth in the juvenile justice system are and how they can be best addressed, she said.
"We just wanted to make sure that we as a county were taking the opportunity to lead in this discussion," she said. "We'd like to understand how juvenile hall could adapt to be less of an incarceration vehicle and more of a rehabilitative vehicle."
Having volunteered as a mediator and restorative practitioner at juvenile hall, Sonoo Thadaney, co-vice chair of the commission, said she was disheartened by the lack of measures aimed at preventing youth from being incarcerated and the role privilege plays in youth outcomes at juvenile hall. Together with Commissioner Daniel Casillas, Thadaney authored the letter recommending the formation of an exploratory committee in the hopes officials could study more updated research on how incarceration affects youth and the role preventative measures can play in their futures.
Thadaney commended the Probation Department's efforts to prevent youth from entering or returning to juvenile hall, and said she hoped the committee could build on those efforts by taking a step back and looking at the bigger picture. In considering questions such as what a juvenile justice system built from scratch could look like and the consequences of proposed changes, the committee could inform a model for an improved juvenile justice system at a time when other counties across the state are adjusting to a declining juvenile hall population.
"It's a complicated and complex system, which is why we're not proposing any one type of solution," she said. "We don't have the answers, we do have the questions and we do have an opportunity."
For his part, Chief Probation Officer John Keene welcomed a conversation on detention alternatives involving a variety of stakeholders in the juvenile justice system. But Keene also viewed the array of state and federal guidelines dictating how juvenile detention facilities are used to be among the parameters of the discussion the committee would have to contend with, noting the county is legally required maintain a facility where youth who commit felony-level offenses are detained.
In addition to considering the set of legal requirements placed upon these facilities, an exploratory committee should also carefully consider research examining what's happening in the juvenile justice systems in other jurisdictions, especially those in other states, said Keene. Given the complexity of the system and the many stakeholders involved in delivering programs to incarcerated youth, Keene emphasized the importance of drawing from the same sets of California-specific facts to make informed decisions on what specifically makes sense in San Mateo County.
"I think certainly having a broader conversation is really important," he said. "I just want to caution us not to make any knee-jerk decisions based on information that may not be complete."
Keene also noted the recommendation comes nearly a decade after the Probation Department began making a concerted effort to consider alternatives to youth detention. He said diversion programs which offer a range of personalized treatments for at-risk youth and the development of the Phoenix Re-entry Program — aimed at helping youth form goals and a plan to transition back into their communities — are among the efforts his department has taken on in recent years and that he believes have contributed to the drop in the county's incarcerated youth population.
Though the county's juvenile hall facility can hold up to 180 youth, Keene said there are some 50 in the facility currently, many of whom are associated with high-level felony offenses.
Having spent some 2 1/2 years in some form of juvenile incarceration as a teen, Casillas, who joined the commission in 2018, said he hoped the committee could help foster a conversation around what measures work best for ensuring at-risk teens can re-engage with their communities. Instead of allowing those who have committed serious, violent crimes define the practices used in the juvenile justice system, Casillas hoped further discussion could shed light on what works for youth facing a different set of circumstances, whether that includes substance abuse or challenges at home.
"I think there's always this kind of this question of 'what if' and I think oftentimes it's framed like … 'what about the ones who are a harm to society?'" he said. "It's a very small percentage of folks who are actually committing these crimes."
In response to suggestions that shutting facilities down could lower the costs of the county's juvenile justice system, Keene said he felt hiring staff with the skills to usher in rehabilitative programming could more effectively curb costs. Because facilities' uses could be restricted by state or federal regulations, Keene noted repurposing them can be challenging and said his focus would be on building on the level of collaboration between professionals serving youth in these facilities.
Gustafson also commended the Probation Department's efforts to take steps toward rehabilitative programs, noting the commission opted against recommending a closure of juvenile hall to ensure the conversation includes as many perspectives as possible, and especially those of the department's staff who work closely with the county's incarcerated youth.
She said she hoped the effort would open a discussion on how to balance what's needed from a safety perspective as well as emerging research and experience showing incarceration may not be the answer for many youth.
"Having a juvenile hall that's built to house 180 youth in a time when we're seeing falling numbers, I think needs to spur a discussion about how we can change the model and how we can help youth stay in the community rather than be isolated from it [while] still protecting the youth and community," she said.