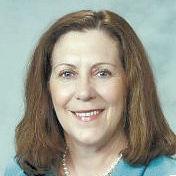 Millbrae officials will continue weighing potentially transformative development proposals while simultaneously establishing a plan for rebuilding a new Community Center without City Manager Marcia Raines.
Raines announced her resignation Tuesday, Feb. 13, after one decade of filling the city's top post. She intends to stay on board for the next 60 days to help smooth the transition to her successor.
Mayor Gina Papan suggested Raines may be leaving in favor of taking another position, but details regarding her potential next steps are not immediately available. Raines earned more than $250,000 last year.
The announcement arrived just as the Millbrae City Council begins deliberations on two development proposals at the city's train station, seeking to build hundreds of new homes and thousands of square feet of offices and retail spaces.
Concurrently, pollsters are gauging community support for a potential tax measure needed to finance the construction of a new Community Center, replacing the previous facility lost to arson fire.
While acknowledging she was caught off by the timing of the resignation, Papan said Raines' successor would ideally have extensive planning experience to help Millbrae officials address the variety of pivotal issues facing the community.
Despite the critical matters ahead, Papan reflected on the variety of accomplishments Raines successfully led Millbrae through since her hire in 2008.
"She's done some amazing and very challenging work during that time," said Papan.
Helping the city improve its financial footing from lean economic times early in her tenure, facilitating the landing of Living Spaces to fill the former Kohl's building, working as a tough labor negotiator and leading the recovery following the loss of the Community Center were among Raines' most notable achievements, said Papan.
"It's been a bumpy road, but she's got us through it," said Papan.
Prior to her hire in Millbrae, Raines worked as the city manager in Half Moon Bay, starting in 2002. Earlier, she worked for six years as the director of the San Mateo County Environmental Services Agency — a position which the county cut during plans to reorganize and eliminate the department. She also previously held positions in Laguna Beach, West Covina and served as city manager of Martinez. In total, she has roughly four decades of experience in the public sector.
Raines' time in Millbrae was marred in recent years by criticism regarding her reliance on hiring consultants, as well as a perceived reluctance to respond to community concerns.
Frustrations regarding contracting labor grew so severe, Councilwoman Ann Schneider cited it as a primary reason for voting against Raines' last proposed raise.
While defending the hiring practices as a means of keeping the city's unfunded liability costs in check, Papan acknowledged the frustrations some had while attempting to communicate with City Hall.
"I think being in public service, there will be positives and negatives of how the public perceives the operations in the city. We would hope that they are always being improved and to a certain extent, they have been. But we all have room for improvement," she said.
Looking ahead, Papan said officials will begin their search for Raines' replacement, while noting the process could be competitive locally. Outside of Millbrae, San Bruno officials are searching for a successor to City Manager Connie Jackson, who announced her retirement last year. The San Mateo County Board of Supervisors is also seeking a county manager to replace the retiring John Maltbie.
Papan said Millbrae officials will soon start an exhaustive and thorough search for the most capable replacement.
"There are a lot of up-and-comers out there. It's an exciting time, so we'll see. We won't know until we look at the pool and do the interviews. We will look at someone with a planning background, because we have a lot of work to do," she said.