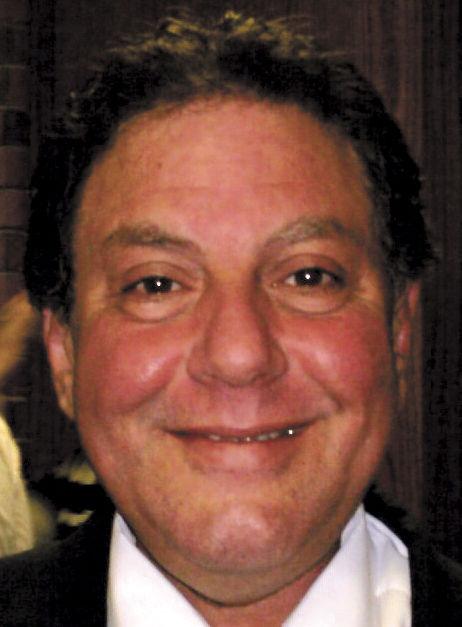 The lessons Mariah Barbaro learned at Mills High School saved her father's life, and Frank Barbaro is hoping to spread that education to help other local families avoid similar near tragedies.
Millbrae Elementary School District Trustee Frank Barbaro collaborated with local school officials and the Central County Fire Department to host a CPR training and health fair Saturday, Feb. 2, at Taylor Middle School.
The event will honor the firefighters and paramedics who helped keep Frank Barbaro alive after he suffered a cardiac arrest in late 2017, and offer CPR training similar to the classes his daughter Mariah Barbaro took as a high schooler.
For his part, Frank Barbaro said the event is his attempt to turn a near disaster for his family into positive opportunity for his community.
"It's free and it's a giveback to the community to have this health fair," said Frank Barbaro.
The event will feature a free breakfast, ceremony recognizing the first responders and CPR training, as well as other events.
While the CPR training sessions are already booked in advance, tables and booths with medical professionals will be present to discuss healthy living habits.
"It's really a community event," said Frank Barbaro, who has fully recovered from the incident he suffered following a school board meeting, when he woke up in the middle of the night with a pain in his shoulder and arm.
He said he walked to his bathroom where he collapsed. His wife screamed and his daughters Mariah and Natasha Barbaro came running. With the lessons she had learned as a sophomore, Mariah Barbaro started chest compressions while her sister called 911.
Mariah Barbaro continued applying the technique until she got tired and Natasha Barbaro took over with her sister's guidance until first responders arrived. Firefighters and paramedics moved Frank Barbaro to his bedroom where they shocked him with a defibrillator.
He was moved to an ambulance where he received further treatment before arriving at Mills-Peninsula Medical Center from where he was eventually relocated to receive care in San Francisco.
It was not until he regained consciousness after the near-death experience that Frank Barbaro learned that his daughter had been trained for the technique which was applied to save his life.
"I was shocked and astonished," he said.
After recovering and returning home, Frank Barbaro said he felt compelled to contact the first responders who he credited with saving his life. To his surprise though, they deflected the praise and instead heaped it on his daughters.
"They gave us a chance to save you," said Frank Barbaro, recounting the perspective regarding his daughters shared with him by the firefighters.
Still, more than a year after the incident, Frank Barbaro said he is challenged to muster the words to capture the appreciation he feels for the team effort required to save his life.
"I'm speechless," he said.
So instead, Frank Barbaro said he is hopeful the recognition he can share during the event this weekend will fill the void left by his loss of words.
Vahn Phayprasert, superintendent of the Millbrae Elementary School District, too hoped the event would be a way to spread education while appreciating the heroic effort.
"We witnessed the true meaning of a community coming together as one; from the aligned life-saving instruction at our partner high school to the life-saving response from our Central County Fire Department," he said in an email. "On behalf of the Board of Trustees, our first CPR Saturday is a small token of our appreciation and commitment to the wonderful community of Millbrae."
Frank Barbaro also acknowledged the local collaboration which was so vital in responding to his emergency.
"The whole community really stepped up for me and my family," he said.
One of the members of the emergency response team who helped save Frank Barbaro was firefighter Jerry Goff, whose son Jared will lead the Los Angeles Rams as a quarterback opposing Tom Brady and the New England Patriots in the Super Bowl the day after the CPR event.
CPR Saturday begins 9 a.m., in the multipurpose room at Taylor Middle School, 850 Taylor Blvd. The free event is scheduled to run until noon, but CPR training will not be available to those who did not sign up in advance.