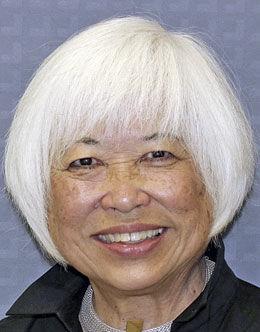 Heeding the calls of tenants feeling threatened by predatory landlords seeking to maximize profits in advance of rent control's establishment, South San Francisco officials approved temporary renter protections.
The South San Francisco City Council unanimously approved an urgency ordinance during a meeting Monday, Nov. 25, with hopes of shielding vulnerable residents from the threat of displacement.
But following hours of deliberation and passionate public testimony, the decision did not come easy and some councilmembers suggested the ordinance would be insufficiently potent.
Mayor Karyl Matsumoto remarked it was with great disappointment that the ordinance passed, as she had pushed for a more mighty proposal which would have included greater protections for renters.
Ultimately officials approved an initiative aiming to mirror some of Assembly Bill 1482, preventing landlords from raising rents by more than 5% a year plus inflation. The bill has a retroactive clause that causes all rents to freeze to the level they were on March 15, 2019, so any increase now would be rolled back to that level come Jan. 1 when the law takes effect. The bill also includes just cause protections for tenants who have lived in their unit for 12 months or more. That means a landlord needs a valid reason, such as failure to pay rent, to evict a tenant.
South San Francisco officials adopted an amended measure with just cause eviction protections but not a proposed retroactive clause which would have aided tenants who were evicted prior to the urgency ordinance.
Vice Mayor Rich Garbarino, the most vocal critic of the initial proposal, suggested the rental landscape in South San Francisco was largely healthy and undeserving of a sweeping ordinance.
"I'm not so sure I see the urgency here, quite frankly," said Garbarino, who added he did not want a few bad actors to limit the property management rights for a community of honest landlords.
Furthermore, Garbarino called AB 1482 "the worst piece of legislation that was passed and signed," claiming it is rife with unintended consequences for landlords and tenants alike.
Such a perspective was not universally shared though, as Matsumoto suggested the more expansive proposed ordinance could be effective in assisting tenants potentially facing displacement.
"I am just so concerned that those that really need help will slip through the window," she said.
Councilman Mark Addiego and Councilwoman Flor Nicholas seemingly sided with Matsumoto in her support for the more expansive version. But four supporting votes were necessary to establish the urgency ordinance, and Councilman Mark Nagales sided with Garbarino in favoring the limited version. With a split opinion, officials ultimately elected to vote on the limited version of the ordinance in an effort to offer some relief to tenants before the state law takes hold.
With the decision, South San Francisco joined the San Mateo County Board of Supervisors, Redwood City, Daly City, San Mateo and San Carlos as local jurisdictions which have recently adopted similar tenant protections. Officials in Burlingame, Pacifica and Foster City denied such proposals.
The differing opinion of officials reflected the perspective of community members attending the meeting who offered opposing views on the matter.
A slew of tenants encouraged councilmembers to adopt the urgency ordinance to protect them from potential displacement during the holiday season. Meanwhile, landlords and real estate advocacy agencies urged councilmembers to deny the proposal, claiming it was unnecessary and unfair.
Ultimately, Nagales characterized the limited measure as a compromise which would offer assistance to some tenants while not infringing on the rights of landowners.
"We want to pass something, that is key," he said.