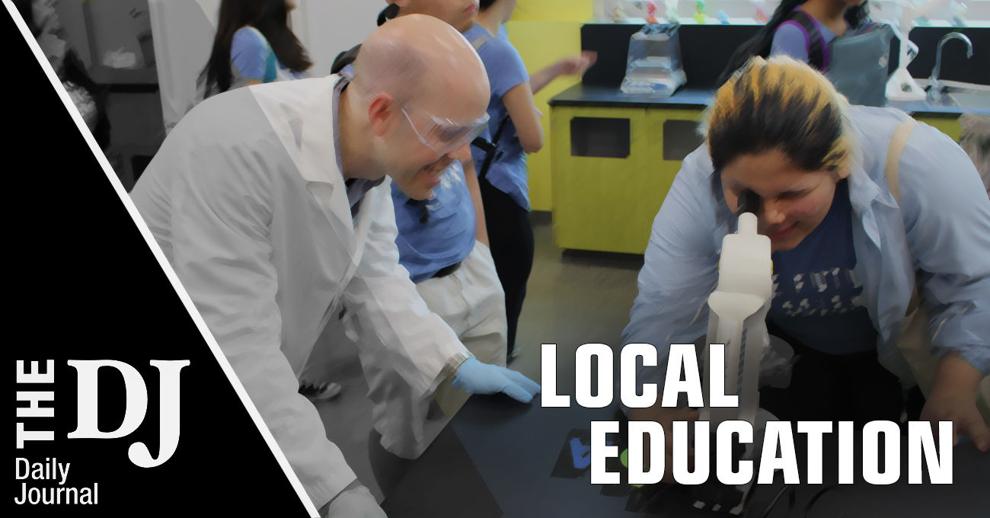 San Mateo Union High School District officials will consider adopting district elections under threat of a lawsuit potentially forcing the school system to give up its existing at-large system.
The San Mateo Union High School District Board of Trustees will weigh Thursday, Feb. 25, a recommendation to begin overhauling the process by which school board members are elected.
The discussion arrives in the wake of officials last month receiving a letter alleging the district is violating state voting law by preserving its existing system awarding elections to the highest vote getters in general elections.
Acknowledging the legal challenges associated with defending the status quo, school board President Robert Griffin said it appears as if the shift to district elections is inevitable.
"It seems to be the direction that everyone is going," he said. "And we are going to abide by the law. We have to."
As it stands, candidates who receive the most votes in a districtwide election are awarded seats on the school board. Under the by-district system, officials would approve an electoral map dividing the districts into wards, where candidates must live and seek support from voters within those borders.
Advocates claim it is a more inclusive system for electing local officials, as residents are more easily able to support those who they feel represent their specific community's interest. Campaigns for smaller areas are also often less expensive to run, lowering the burden for candidate participation.
Critics of the by-district system often claim it promotes balkanization and encourages elected officials to only defend the interest of their constituency, rather than the entire community.
Those perspectives are frequently balanced against recognition that state law heavily favors the by-district system, and that the effort to defend an at-large election can lead to costly and difficult legal battles.
Rather than risk a considerable sum attempting to defend a challenging position, city officials across the Peninsula have taken to adopting the by-district system. To that end, South San Francisco, Half Moon Bay and Redwood City officials along with the Sequoia Union High and Redwood City Elementary school districts and county Board of Supervisors are among those which elected to forgo the courtroom in favor of abandoning the at-large system.
Meanwhile, Burlingame city officials recently agreed to adopt the district system after receiving a lawsuit threat from Malibu attorney Kevin Shenkman, who is known to aggressively push for legal fees when agencies challenge his position.
For his part, Griffin said the high school board is obligated to protect taxpayer money and said it would not be wise to put public funds at risk by engaging in a potential court battle that could be difficult for the district to win.
And even though the board's composition has grown more diverse over recent elections, Griffin acknowledged defending the status quo can be especially difficult for agencies facing legal challenges.
More broadly, Griffin said he favors adopting the shift if it improves the district's governance format.
"We'll go through the process and make the best out of it and we'll come out on the other end better than we started," he said.