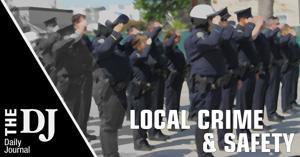 A woman who had recently given birth and experiencing a mental health crisis was rescued from the lagoon near Port Royal Avenue and Rocky Harbor Lane in Foster City Wednesday evening, according to San Mateo police.
At about 7:52 p.m., police were called to help near Kimberly Way and La Selva Street and they negotiated for nearly an hour before she submerged herself underwater. Both crisis negotiators and crisis intervention trained officers entered the lagoon to help the woman and brought her safely to shore. She was transported to a mental health facility for treatment, according to police.
Police say those who think they have depression or postpartum depression should seek treatment from a health care provider as soon as possible. For more information visit https://www.cdc.gov/. If you'd like to speak with Star Vista crisis hotline staff call (650) 579-0350 or visit http://www.onyourmind.net/.