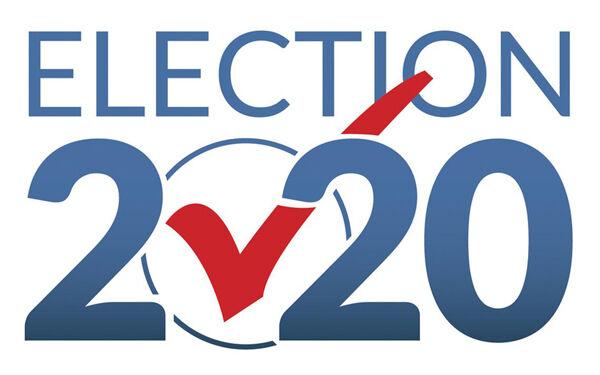 Many county races were too tight to call by the end of election night but additional results released Thursday revealed many candidates continued to hold onto their narrow leads while others pulled ahead in incumbent challenges.  
As of 4:30 p.m. Nov. 5, the county Elections Office has received 301,257 vote-by-mail ballots and 28,184 vote center ballots with 71,000 remaining to be counted.
The race to represent Redwood City District 3 has remained tight, shifting in favor of social justice activist Lissette Espinoza-Garnica who's leading with 861 votes, or 39.21%, over incumbent Janet Borgens earning 835 votes, or 38.02%. Housing advocate Isabella Chu was trailing in third place, according to the semiofficial results posted 4:30 p.m. Thursday, Nov. 5, with the San Mateo County Elections Office. 
The results reveal the race to represent South San Francisco's District 4 has also continued to shift in favor of newcomer James Coleman, the challenger to incumbent Mayor Rich Garbarino. Coleman is currently leading with 2,604 votes, or 50.53%, while Garbarino has earned 2,549 votes, or 49.47%.
Two seats on the Millbrae City Council will be going to incumbents Gina Papan with 5,575 votes, or 28.29%, and Ann Schneider with 4,484 votes, or 22.27%. The race for the third seat between restaurateur You You Xue, who received 3,698 votes, or 18.77%, and small business owner Anders Fung, who earned 3,654 votes, or 18.54%, was too tight to call. Lawyer Errol Zshornack fell behind the other candidates in fifth place. 
Two incumbents also appear to be claiming seats on the Foster City Council, including Sam Hindi with 6,139 votes, or 23.56%, and Jon Froomin, who earned 5,841 votes, or 22.42%, according to the results. The numbers between business owner Patrick Sullivan, who received 5,246 votes, or 20.14%, and incumbent Mayor Catherine Mahanpour, with 4,938 votes, or 18.95%, made it too close to call. Businesswoman Latisa Brooks fell behind to fourth place.  
Securing a seat on the Half Moon Bay City Council is community outreach liaison Joaquin Jimenez who earned 634 votes, or 61.20%, to represent District 3, running against incumbent Adam Eisen, earning 402 votes or 38.80%, according to the results.
In other districts in Redwood City, former mayor Jeff Gee held on to his election night lead over Planning Commissioner Nancy Radcliffe to represent District 1 and Redwood City incumbent Alicia Aguirre of District 7 remains the front runner in her race with 2,562 votes, or 50.24%, over retired police officer Chris Rasmussen and newcomer Mark Wolohan, according to the results. 
Two seats on the San Carlos City Council will go to incumbent Ron Collins, earning 8,351 votes, or 35.29%, and Planning Commissioner John Dugan, with 7,147 votes, or 30.21%, according to the results. Apple executive David Tom remained in third place with 18-year-old newcomer JT Eden in fourth. 
Rico Medina, the incumbent mayor of San Bruno, secured his seat with 8,651 votes, or 59.81%, against Councilwoman Linda Mason who earned 5,813 votes, or 40.19%, according to the results. Incumbent Michael Salazar also reclaimed his seat with 7,107 votes, or 29.43%. The race for the second available seat was too close to call with Planning Commissioner Tom Hamilton receiving 5,059 votes, or 20.95%, and Realtor Stephan Marshall earning 4,944 votes, or 20.47%, according to the results. Retired FedEx executive Stephen Seymour remained in fourth place with microbiologist Jeremy Sarnecky in fifth.
With two seats up for grabs on the Belmont City Council, incumbent Davina Hurt will return to the council with 7,250 votes, or 39.65%. Incumbent Tom McCune, with 5,149 votes, or 28.18% is poised to win back his seat though firefighter Ken Loo trails closely behind with 4,599 votes, or 25.15%. Pat Cuviello continued to trail in fourth place. 
Losing her election night lead to represent the Sequoia Union High School District Trustee Area C, incumbent Georgia Jack fell behind challenger Rich Ginn. Ginn earned 7,549 votes, or 37%, while Jack received 7,110 votes, or 34.84%. Public school principal Shamar Edwards continued to trail, according to the results. In Trustee Area E, Shawneece Stevenson won. Incumbent Carrie Du Bois ran uncontested.
For San Mateo County Board of Education, Trustee Area 4, the race was too close to call though now appears to be over. Education advocate Chelsea Bonini, with 121,640 votes, or 52.58% built on an already strong lead over incumbent Rod Hsiao with 109,691 votes, or 47.42%, according to the results. Area 5 incumbent Jim Cannon, Area 6 incumbent Ted Lempert and Area 7 incumbent Joe Ross are unchallenged.
And a $409 million bond measure for infrastructure and facility improvements at the San Mateo-Foster City Elementary School District appears to be gaining approval of voters, earning greater than the 55% support needed with 63.93% of the vote, according to the latest semi-official results with the San Mateo County Elections Office. 
In the San Mateo County Community College District, Trustee Area 3, incumbent Maurice Goodman extends his election night lead with 25,075 votes, or 53.08%, against fellow incumbent Dave Mandelkern, who has 22,167 votes, or 46.92%. Because of new district elections, both incumbents were forced to run against each other. In Trustee Area 5, John Pimentel secured his seat with 19,705 votes, or 50.31%, against Lisa Hicks-Dumanske, with 16,729 votes, or 42.71%, and Blair Whitney in third place. In Trustee Area 1, Lisa Petrides won. 
Two secured their seats on the San Mateo Union High School District Board of Trustees, Greg Land, with 45,687 votes, or 37.94%, and Ligia Andrade Zuniga, with 44,009 votes, or 36.55%. Neal Kaufman remained trailing in third place.
In the race for the San Bruno Park Elementary School District Board of Trustees, incumbent Jennifer Blanco, with 6,757 votes, or 34.80%, is ahead with Andriana Shea closely behind with 6,410 votes, or 33.01%, and Bryan Vander Lugt trailing slightly with 6,252 votes, or 32.20%, making the race too close to call. 
The next set of results will be released at 4:30 p.m. Monday, Nov. 9, with other results released every few days. The percentage of voter turnout is approximately 65.1% of 442,637 registered voters. The election results will be certified Dec. 3.