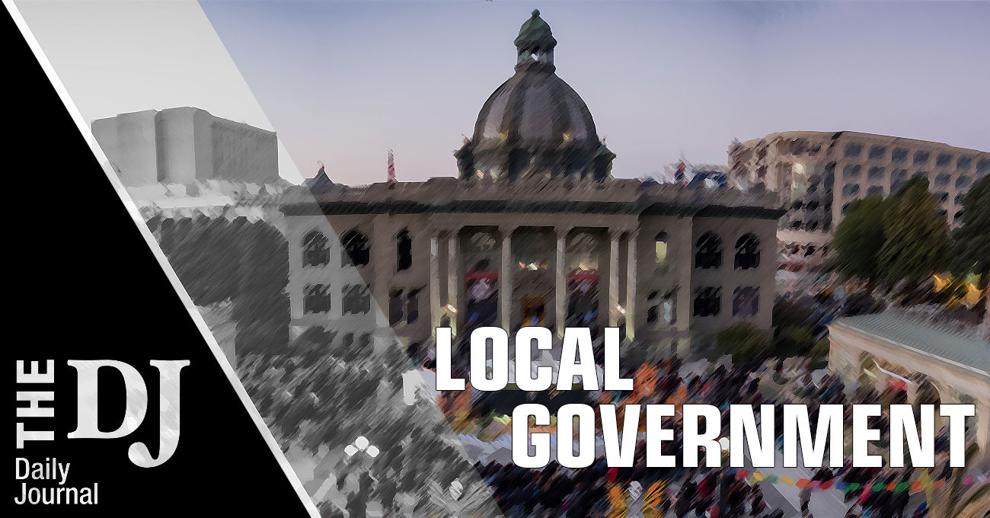 The San Carlos Planning Commission offered strong support for the city's five-year Capital Improvement Program, which includes various park upgrades, a downtown planning initiative, infrastructure improvements and a sustained eye on ongoing projects.
"I was just so pleased to see all these great new projects and the city is terrifically busy. The list of good projects is robust," Chair Ellen Garvey said during Monday's Planning Commission meeting.
Over the next five years, the city estimates spending nearly $49 million on capital improvements, proposing $21 million of that budget be allocated to the projects through the city's next two-year budget.
New proposed projects include upgrades to basketball and tennis court lighting, the replacement of the Burton Park scoreboards and the installation of surveillance cameras in public parks.
A focus is also being directed toward downtown through a Downtown Planning Initiative inspired by changing community engagement in the area during the pandemic. Residents and merchants have shown a strong interest in maintaining some features new to Laurel Street including outdoor dining areas and closed portions of the road.
Planning Manager Lisa Porras said the city will likely begin community engagement at the start of 2022, following completion of the East Side Innovation District Vision Plan. Public alerts of the Downtown Planning Initiative are expected to be sent out this summer, she said.
New sewer system upgrades have also become a focus for the city, including the purchase of generators to run pump stations in case of a power outage. Similarly, the city would like to fit its library with a generator for emergency use.
"As a service and a safety issue, to maintain power at the sewer pump station and library seems a very prudent idea," Garvey said.
Ongoing projects include street resurfacing, traffic markings and striping, sidewalk repairs, sewer system rehabilitation and traffic calming improvements. Various pedestrian safety improvements are also in the works with funding proposed for the implementation of the Bicycle and Pedestrian Master Plan.
While pleased by the collection of nearly 40 projects up for funding over the next two years, commissioners requested staff return with additional information regarding the city's acquisition and redevelopment of an affordable housing structure at Cherry Street.
"If we get an early look at that there might be more opportunity for us to contribute ideas that could shape that going forward," Commissioner David Roof said.
Commissioner Jim Iacoponi requested staff also return with more details on how funding over the next few years compares to previous fiscal year budgets. Commissioner Don Bradley also requested Porras return with more information on the city's wayfinding project, which is meant to help guide vehicles through the city.
Agreeing to return with additional information, Porras told commissioners that identified projects largely start with the City Council that holds public meetings to gauge community interest in various improvements and crafts a strategic plan.
The council then directs staff to prepare project proposals including funding suggestions for future consideration during the budgeting process. Recommended priority projects can also come directly from department staff who are aware of needed improvements or ongoing projects in need of funding.
"Each department has to prioritize, of the things that we're asking, what are the most important," Porras said, noting the city has held multiple meetings to review proposed projects. "It takes its own shape and there's more clarity … over what's going to get funded."
The commission voted to unanimously approve staff findings that the projects comply with the city's General Plan, a guiding document for city improvements and focus. The approval is largely a formality for moving the projects forward, Porras said.
Next, the CIP will return to the council for final adoption with the rest of the recommended Fiscal Year 2021-23 budget during the next City Council meeting on Monday, June 14.
"These are really great projects that we're biting off," Garvey said. "I'm just pleased to see some of the new ones we're going to be doing over the next couple of years."