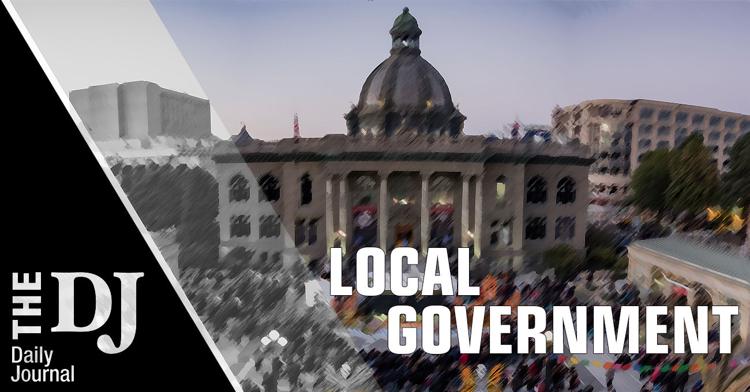 Pending a decision from councilmembers, San Bruno voters may face a half-cent sales tax hike proposed on the fall election ballot which officials claim is necessary to shore up the city's unstable financial footing.
The San Bruno City Council can vote during a meeting Tuesday, July 9, to approve floating the sales tax hike proposal in an all-mail election this November.
The initiative would generate an estimated $4 million annually which officials have said is necessary to finance vital infrastructure fixes as well as offer the city's general fund a stronger foundation over the coming years.
Vice Mayor Irene O'Connell characterized the potential measure as a last resort for officials who are concerned about the city's economic health with limited alternatives to generate more income.
"We've been looking at many different ways to increase revenue and we've cut spending a great deal, we've balanced our budget to a zero balance, but it's not sustainable," she said. "It's just not going to work. Either we do something more than we've been doing, or we cut services dramatically."
A report from the office of City Manager Jovan Grogan also detailed the need for the additional revenue offered by the potential tax.
"The city of San Bruno's fiscal condition is stable, but not sustainable. The backlog of deferred maintenance to public infrastructure and future growth in employee costs (both direct compensation and long-term post-employment liabilities) will continue to significantly impact the health of the city's general fund," said the prepared statement.
The potential decision comes in the wake of officials approving a budget which needed to be tweaked at the 11th hour to balance, requiring spending cuts as well as drawing from the general fund reserve.
The source of the city's financial concern stems from a forecast projecting a thin margin between spending and income over future years. Absent an additional tax measure, officials anticipated the tight budget will likely obscure the ability to complete the variety of necessary capital improvements.
In planning for the measure, a pollster hired by officials found as many as 67% of the expected voters in the November election would vote in favor of a potential tax improving the city's quality of life. A simple majority of voter support would be required to pass the measure.
Revenue from the tax could help pay for infrastructure needs and services driven by the city's growing population, such as the $6 million gap in the city's annual street maintenance program.
"Continuing attention is required to assure that San Bruno remains a desirable place to live, work and do business, and to provide a service levels and community improvements that produce this result," said the report.
Officials have approved a capital improvement plan with about $223 million in projects which need to be carried out over the next few years. Beyond street maintenance, the tax revenue could pay for enhanced police patrols and fire prevention services, more parking, business support systems and more.
O'Connell noted the city faces enhanced personnel costs and retirement as well as benefit payments which could be addressed by the tax revenue.
As it stands, the city maintains a balanced $50 million budget and a hearty cache of reserve funds worth a collective approximate $23 million, with $12.7 million in the general fund reserve, $5.3 million saved for capital projects and $3 million set aside for an emergency, plus a $2 million ending general fund balance.
Looking ahead, officials face an Aug. 9 deadline to place the measure on the ballot, if it is not approved to go to the ballot at the upcoming meeting.
For her part, O'Connell encouraged residents concerned by the tax proposal to attend the upcoming meeting and share their perspective on alternative ways to address the city's financial burdens. Because outside of the potential measure, she suggested officials are out of options.
"I know it's not a fun thing to do, everyone pays it, but I really don't know what else to do," she said.
In other business, councilmembers will also weigh a proposal to approve one of the city's largest ever residential developments.
Officials will hold a public hearing on the Mills Park Plaza proposal for 425 apartments in a sweeping mixed-use development downtown at the intersection of El Camino Real and San Bruno Avenue, featuring one five-story building with 182 units over a nearly 42,000-square-foot grocery store and another five-story building with 243 units and 4,000 square feet of commercial space. Of the units, 64 would be set aside at an affordable rate.
The development aims to replace the commercial hub known as Mills Park Center, and would also feature 879 parking spaces to accommodate residents as well as shoppers. Twenty-seven parcels were stitched together by Signature Development to facilitate construction of the project which is designed to span about 5 acres.
The San Bruno City Council meets 7 p.m. Tuesday, July 9, in the senior center, 1555 Crystal Springs Road.