Regional officials advanced a plan aiming to essentially triple the amount of expected residential development in San Mateo County in the next eight years, overcoming a last-ditch effort by East Bay officials to push even more homes toward the Peninsula's job centers.
The Association of Bay Area Government's executive board voted 23-10 in favor a Regional Housing Needs Allocation methodology setting the framework for construction of the 441,000 units expected to be built throughout the region.
The approval Thursday, Oct. 15, forwarded a plan that has been crafted over the last year, attempting to establish greater regional equity by building new homes in communities with a wealth of resources while simultaneously addressing prevailing affordability and transportation issues.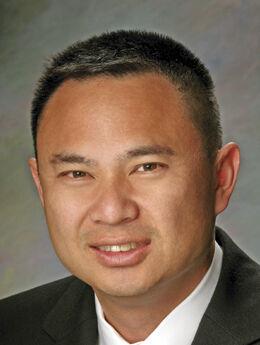 Millbrae Councilman Wayne Lee, who is one of the four county representatives to the ABAG board, said he considered the proposal a viable, albeit imperfect, approach to curing the Bay Area's housing ills.
"It's not going to be perfect, we are not going to reach equality for everyone. But we've got to take a stab at it," said Lee, adding he considers the plan a decent framework which will need to be continually refined as the region evolves.
Lee was joined by county supervisors David Canepa and Dave Pine in supporting the selected methodology. South San Francisco Mayor Rich Garbarino voted in favor of an alternative proposal which would have postponed selecting a methodology until a later date.
The proposal to postpone a decision was raised by ABAG directors who generally felt the recommended methodology was inadequate, and favored taking more time to develop alternative proposals.
A coalition of East Bay representatives primarily from Contra Costa County offered a substitute proposal during the meeting that would have directed the mandate to build even more homes toward the Peninsula.
Citing concerns that traffic congestion and greenhouse gas emissions from super commuters traversing the region to reach West Bay employment hubs will worsen under the recommended methodology, East Bay officials proposed a different plan.
"We cannot continue to do this business as usual and kick the can down the road," said San Ramon Councilman David Hudson, while pushing for the plan favored by his cohort of East Bay officials.
With an outsize share of jobs located in San Francisco, San Mateo and Santa Clara counties, East Bay officials claimed their colleagues are obligated to endorse building new homes in those places as well. Their alternative plan would have increased the West Bay's share of new housing to increase by about 10%, directing nearly 300,000 new homes to the corridor connecting San Francisco and San Jose.
Alternatively, Berkeley Mayor Jesse Arreguin noted that the recommended methodology does place the greatest share of the housing units to be built in those counties. Under the plan adopted, San Mateo County will be expected to build roughly 48,000 units — effectively tripling the county's previous expectation. San Francisco is expected to build roughly 72,000 units and Santa Clara County is expected to build more than 143,000 units.
Advocates for the recommended methodology also claimed it further advances equity initiatives by distributing affordable housing to communities starved for such options, and opening the door for development in affluent communities typically reticent to embrace growth.
"We are all going to be stretched and we are all going to be asked to do more," said San Jose Councilwoman Maya Esparza.
Under the most recent allocations, Daly City is expected to build 4,827 units; South San Francisco will be expected to build 3,978 units; San Mateo would be expected to build 6,697 units; Redwood City would be expected to build 5,199 units; Burlingame would be expected to build 3,449 units; Brisbane would be expected to build 2,819 units; and Millbrae and San Carlos would be expected to build roughly 2,300 units each.
The allocations are not final and the methodology will be folded into a more comprehensive plan expected to be adopted next year. ABAG is a regional collective designed to distribute the housing development mandate from state officials.
Ken Chan, organizer with the county Housing Leadership Council, expressed his support for the board's decision.
"The proposal is a strong compromise that addresses the needs of the region as a whole," he said.