Lifted business restrictions have been a welcomed sign of recovery in San Mateo County but a survey conducted by one nonprofit focused on feeding the county's underserved warns that many could still be left behind if not met with community support.
"As people get vaccinated and go back to work, it's easy to forget just how disproportionately this pandemic has impacted low-wage workers," said Leslie Bacho, CEO of Second Harvest of Silicon Valley, a nonprofit and food bank serving San Mateo and Santa Clara counties.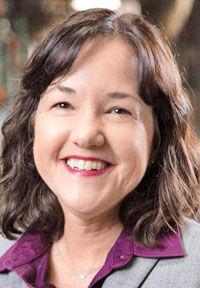 In response to the pandemic and the unprecedented need of support growing across the two counties it caused, the agency was called to double its food services, providing meals to more than 500,000 families.
After ramping up services, Bacho said the agency was interested in gauging what community needs would look like as society began to open up, though anecdotal evidence suggested those who suffered the most were far from recovering.
A two-question text survey went out to 6,000 clients across the two counties with responses affirming Bacho's assumptions. More than 70% of respondents disclosed that someone in their household had either lost their job or a reduction of work hours during the pandemic.
Essential workers account for roughly 70% of employed respondents, filling roles in health care, food service, retail and janitorial services outside the home during the pandemic. And about 50% of respondents have had to delay rent or mortgage payments while 57% reported having less than $100 in savings currently.
"This pandemic has revealed just how many people are living on the edge," said Bacho.
Flor Yoc, a 33-year-old house cleaner and mother of two, has been visiting a weekly Second Harvest food distribution event at College of San Mateo since last March.
She and her husband, a local construction worker, both lost their jobs at the start of the pandemic as people grew hesitant to allow cleaners and construction crews into their homes. School closures also left Yoc's children at home in need of supervision and without means for access to child care.
The family lived "good" before the pandemic, said Yoc, but were not earning enough to pay into a savings account that could have provided some stability to the unemployed parents. Ineligible to receive assistance through federal programs, the family had to rely on community-based organizations for support.
"It was difficult because we had no money for food but when I came here it really helped," said an emotional Yoc who immigrated with her husband to the United States from Guatemala in 2008. "Without the food, I don't know what I would do."
More than a year after losing her job and regularly visiting the distribution site, Yoc said her family's situation is improving. Her husband has picked up construction work again and she will likely return to cleaning homes within the month, having now been vaccinated and with her children returning to school.
But the family is still without savings and will need services like those provided through Second Harvest for the foreseeable future, said Yoc, uncertain of the future.
Tom Bauer, vice chancellor of Auxiliary and Community Services at CSM has been to every food distribution held on campus, one of the largest in San Mateo County, starting in late March. Having built close relationships with many of the people who visit the site, Bauer said stories like Yoc's are the norm.
"We've had people literally break down and cry when they're here," said Bauer. "It's been rough on all of them."
At its peak, more than 1,000 families were being served at CSM. Now in better times, that number has only fallen to roughly 650 and Bauer believes it will likely remain there. Bacho said the overall decrease in need is between 6% and 7% but only after need jumped by 100% across both counties served.
Anecdotally, Bauer said those who drive through the site have shared positive news of personal recoveries but many still have a long way to go, he said, particularly those doing lower wage manual labor.
"Their lives have been impacted in a way that is going to take a lot longer than it is for most people for them to bounce back just because of the jobs they had," said Bauer, predicting the site will be open through Christmas.
Echoing Bauer, Bacho said many workers will likely return to the same poor wages that were difficult to survive on before the pandemic, compounded by mounting debts and drained savings.
Remaining focused on providing adequate services to those who have turned to the agency, Bacho said community support, whether through volunteer work or financial donations, is still in high demand.
"We have tens of thousands of donors that made this response possible," said Bacho. "We must continue at this level and we can only do that with the support of the community."
If in need of assistance or interested in volunteering visit shfb.org for more information.
Note to readers: This story was corrected to reflect the accurate number of Second Harvest clients who received a text survey. The agency sent surveys out to 6,000 clients.  
(650) 344-5200 ext. 106