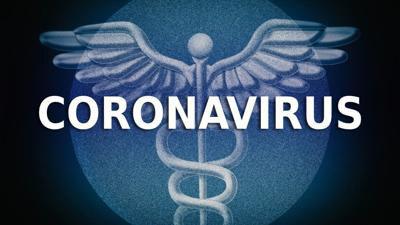 Children, hearing that older people are particularly vulnerable to the coronavirus, worry about their grandparents.
Seeing news accounts about deaths due to COVID-19, children think that represents their neighborhood.
They personalize information rather than understanding it in the abstract, psychologist Mary Alvord said. A psychologist in the state of Maryland, the co-author of 'Resilience Builder Program for Children and Adolescents' also noted that comparisons of the coronavirus to war may not help children, since they may not understand such armed conflict.
Alvord recommends parents limit the news and graphics their children see. Adults should "focus on what you can do" and "what you control," Alvord said.
Dr. David Spiegel, director of the Center on Stress and Health at Stanford University School of Medicine, said advice on limiting news extends to adults.
The interest in information is understandable because, confronted with a crisis, people want to master the situation. But going to the federal Centers for Disease Control website will provide meaningful guidance about the coronavirus in a way that a lot of TV news won't, Spiegel said.
Once the big picture is established, broadcast news often repeats the same theme, Spiegel said.
"You're besieging yourself with bad news," he noted.
It's important to take a break for diversions like a movie or music, Spiegel said.
"You don't improve your odds of survival by being miserable 24/7," Spiegel said.
People should also look to their own histories.
"Draw on your own experience of dealing with stress in the past," he said.
What did you learn from that, Spiegel asked.
Michi Fu, a clinical psychologist in Los Angeles, spoke about the importance of creating structure during shelter in place when people are pulled from the routines of work and school.
When people take vacations, after four or five days — even if they're in paradise — they're often struck by how they miss work, Fu said.
Predictability and a schedule can be created while at home, said Fu, who does so herself.
"At the end of the day I'll try to build in some time where I'll move," the psychologist said.
The American Psychological Association notes that COVID-19 is an epidemiological crisis, but also a psychological one.
That second crisis is one that reaches the offices of San Mateo County Supervisor David Canepa, who said his staff receives calls that include residents so anxious about the virus that they don't know what to do.
Such people are referred to crisis lines and county mental health resources, Canepa said.
For less traumatic callers, just the chance to tell someone about their plight during the virus matters, Canepa said.
"They want help," he said, "but they want to be heard."
County Supervisor Dave Pine spoke about how COVID-19 and the stay-at-home measures are hard on everyone — harder still, he said, when it's not known how people will be required to shelter in place.
Pine asked at the Board of Supervisors meeting Tuesday about the indeterminate length of the measure.
"When will it end?" Pine asked. "The public is really eager to understand."
He said Wednesday that, "It's incumbent on the county, particularly with the shelter in place being extended, that we do our best to articulate when shelter in place would be scaled back or stopped."
Pine said Friday that he understands no specific date can be set — and that health officials are focusing on other matters than when shelter in place may conclude.
"The number one priority for the health officers is reducing the spread of the disease," he said.
But he spoke about comments he gets concerning the length of shelter-in-place, now extended to May 3.
"They are a little nervous about just how long people can handle it," said Pine.
If the requirement continues for 8-12 weeks, he said, "that's a lot."
"Hopefully we won't ever see this again," Pine said of shelter-in-place.
But health officials have talked about how a relaxation or end to residents staying at home could lead to an increase in coronavirus cases — and a second round of shelter-in-place requirements, the county supervisor said.
Such a second requirement will be an even bigger test for San Mateo County residents, said Pine, who has praised the public response to the requirements.
Canepa said as more time passes under the threat of COVID-19, the harder it will be.
"We're going to see people get more and more anxious," he said.
If you need assistance in finding mental help services for you or someone you love, reach out to the San Mateo County Behavioral Health and Recovery Services' ACCESS Line at (800) 686-0101. (Always call 911 in case of emergency).