Hovercraft will be studied as a potential commuter alternative on the San Francisco Bay and one local official wants Foster City to be at the center of that effort.
The Water Emergency Transportation Authority board committed $500,000 to a hovercraft feasibility study at a meeting June 6, elating Foster City Mayor Sam Hindi, a longtime proponent of the vehicle as one answer to the region's traffic congestion.     
"This is extremely exciting, a step in the plan to bring hovercraft to the Bay Area," he said. "From day one, I always thought this would be a game changer for the Bay Area as far as its mobility and transportation challenges, but it has the potential of even addressing our housing crisis if the idea could come to fruition."
Officials have yet to determine the precise scope of the study, but Hindi wants it to include Foster City. 
"We're pushing to make sure the study involves Foster City," he said. "We envision Foster City being a hovercraft hub in the future."
The plan is to supplement ferry service with hovercraft, which are faster than traditional ferries and can access more places because they glide above the water and don't require dredging. 
Hovercraft are easier to implement than ferries as they don't require expensive and large-scale marinas and they're also powered by propellers and don't emit harmful exhaust gases, Hindi added.
The hovercraft study could analyze up to five potential corridors that may or may not already be serviced by traditional ferries.
"The board is interested in current terminals and what potential hovercraft service could look like there," said WETA spokesman Thomas Hall.
Hall said the board in the past has expressed interest in studying areas that traditional ferries have had trouble accessing because the water isn't deep enough.
"The particular areas we've discussed is the South Bay — anything south of Redwood City is difficult for traditional ferries due to depth issues and various environmental concerns — and the Carquinez Strait area has been discussed in the past and I imagine that it will be part of this project,' Hall said. "We don't currently have anything in the East Bay south of Bay Farm Isle and San Leandro has depth issues so that could be looked at. But this is all yet to be decided."
Another part of the study is looking at the technology operational and capital needs of a hovercraft ferry service, Hall added. The study is expected to take about one year to complete. 
In addition to WETA's study, Foster City has submitted a pilot hovercraft ferry service to the City/County Association of Governments, which will then be forwarded to the Metropolitan Transportation Commission for approval.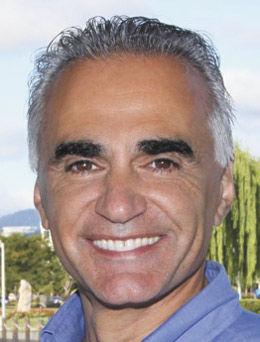 The plan is to construct two basic hoverports and the necessary infrastructure to accommodate two 30-person hovercraft by 2021, with the destination yet to be determined. The pilot is estimated to cost $7 million in capital costs and $4 million for operation and maintenance. MTC will decide if the pilot moves forward this fall. 
Foster City has also sponsored a regional hovercraft ferry network that has been submitted to MTC. That project seeks to implement a region-wide hovercraft network connecting all nine Bay Area counties as well as Oakland and the San Francisco international airports. It proposes 18 new hoverports and 25 locally built hovercraft that can accommodate 80 people. Capital costs are estimated at $300 million, operation and maintenance is expected to cost another $110 million and 2030 is being targeted for the completion date.