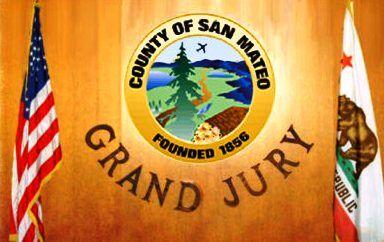 Community members urged swift and comprehensive policy reform in the wake of a grand jury spotlighting racism and hate in the San Mateo High School District.
Students and parents from local high schools raised concerns with the district's response to racially-motivated attacks and other biased behavior during a school board meeting Thursday, Oct. 8.
Leading the effort was Ilan Rosenbaum, a Burlingame High School student whose locker was defaced with anti-Semitic graffiti and other homophobic slurs. Dismayed by the inaction following his attack, Rosenbaum called for a detailed district policy outlining response protocol to similar incidents.
"I want to make sure that doesn't happen to more kids," said Rosenbaum, who was interviewed for the report "Hate@schools-Opportunities lost," released Thursday, Sept. 24, by the San Mateo County Civil Grand Jury.
For his part, Rosenbaum said he believed the district should have a policy setting expectations for responding to hate crimes that is at least as long as the guidelines for student tardiness.
His recommendation largely aligns with those in the report, which found that school systems should be more motivated to improve the culture at local campuses. Additionally, the report said districts should have anti-bias policies to assure all students are safe, and train administrators and teachers to respond promptly to reports of racism or discrimination. Those policies should also be distributed to students and parents, so all parties are clear on the protocol.
The report calls on all county school districts to respond to its findings, but it largely shines a spotlight on Burlingame High School and the San Mateo High School District.
Beyond the attack on Rosenbaum, the report identifies a variety of other issues involving the Burlingame campus. Former student Logan Stone was arrested for painting racist and anti-Semitic graffiti in the campus common area. Another incident featured racist chants at a basketball game against Mills High School, when a group of Burlingame students taunted the rival school's Asian population.
Problems with the district's response to racism and insensitivity exist at other campuses too, said students and parents disillusioned with inaction to concerns raised with a teacher at Mills High School.
The unidentified teacher would assign simple nicknames such as "Charlie" to students whose name they were challenged to pronounce, and made offensive remarks regarding slavery to Black students, said Joy Pasamonte Henry, a member of the Millbrae school community.
She said reports were filed with the district, and no punishment followed.
"Accountability isn't posted procedures, it is taking action. It should specific, thoughtful and incite permanent change," said Pasamonte Henry's daughter Celeste, a former Mills High School student.
For his part, Trustee Greg Land passionately called for more responsiveness from the district.
"This is institutional. This is systemic. And we need to make some alterations," he said. "And the only way we are going to do that is with a concerted effort. So this is not something small that we can just brush away. This is about racism, anti-Semitism, homophobia. These are things we need to address. And it is our job — this is what education is supposed to be. So I am really wanting to see some change."
Trustee Linda Lees Dwyer said officials need to closely examine the report and develop an appropriate plan for recourse.
"We need to take the grand jury report incredibly seriously. We need to embrace it and understand it and we need to move forward with it," she said.
Board Vice President Robert Griffin also said officials must address the issues raised, while suggesting the problems highlighted by the grand jury are reflective of larger cultural issues.
"Our problems in the school need to be fixed. But until we actually improve and address the issues in society, we are not going to get rid of it," he said.
Trustee Peter Hanley shared a similar perspective as well.
"We are going to take a serious look at the grand jury report and we will be back with a response to it," he said.