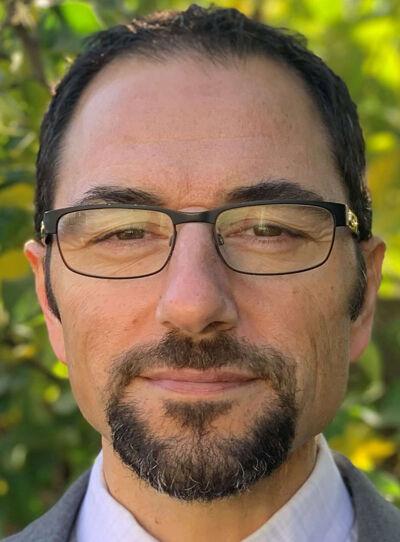 The Foster City Council has dismissed City Manager Peter Pirnejad after only seven months in the job, with the council remaining silent on the reasoning after a close 3-2 vote.
"I support and abide by the will of the council. We will continue to move forward in a positive way to find the right person for the job," said Councilmember Jon Froomin, who voted no on the action.
The council Wednesday voted on the issue during a closed session of its Aug. 25 meeting and later announced it had exercised its option to terminate the employment agreement with Pirnejad, effective immediately and without cause.
"I want to thank the Foster City Council for the opportunity to serve this fine community. I would also like to recognize the staff's dedication and commitment. I wish them all the very best in their future endeavors," Pirnejad said Thursday.
Vice Mayor Richa Awasthi and councilmembers Sam Hindi and Patrick Sullivan voted yes to terminate the city's contract with Pirnejad. Froomin and Mayor Sanjay Gehani voted no. Awasthi, Gehani and Hindi declined to comment Thursday on the termination. Sullivan did not return requests for comment.
The council named Police Chief Tracy Avelar as acting city manager effective immediately. Foster City will now move to find an interim city manager to take over from Avelar and recruit a permanent city manager. Froomin said the council's hope for Avelar is to keep things running smoothly while it finds an interim city manager, with a desire to have a contract ready for an interim city manager at its Sept. 20 meeting. Froomin was involved with Avelar's hiring in Foster City as a police officer and worked with her in the police department.
"I have every confidence that she will be able to carry out what we need done for the next 30 to 45 days or so until we are able to get an interim in," Froomin said.
He said the council hopes to have a range of four to six months for the interim city manager to be in charge, with the goal of finding a permanent city manager promptly. Foster City negotiated in a warranty with the consultant Foster City hired to find Pirnejad, William Avery & Associates, Inc., that if the hire didn't work out, it would do another search for the city at cost.
"We will be reaching out to Mr. Avery and finding out if he has any candidates immediately available that he knows of," Froomin said.
Froomin's initial assessment was that there would not be much interest within the city for the interim or full-time position, likely leading to hiring someone from outside.
The City Council unanimously appointed Pirnejad in December after a nationwide search, and he started Jan. 4. He took over for former City Manager Jeff Moneda, who announced his resignation in April 2020. Pirnejad previously served as executive director of Oracle's Global Public Sector Industry Strategy, which focused on state and local government. He has also been the assistant city manager in Napa.
The council was happy with his initial hiring, with a 5-0 vote at a Dec. 7 council meeting accepting his appointment. Several councilmembers said they were excited, with Hindi saying he embodied the future of Foster City and a new organization and culture. The city held a performance evaluation for the city manager in a closed session at a July 12 special meeting.
The dismissal adds to a gap in the city manager's office and in other departments. Foster City in late July announced former Assistant City Manager Dante Hall would leave to become the city manager of Hercules in the East Bay. Hall's last day was Aug. 11. Hall previously served as interim city manager while the search that eventually led to the hiring of Pirnejad occurred. Foster City in January also made leadership changes in its Public Works and Parks and Recreation Departments, with former Parks and Recreation Director Jennifer Liu and Public Works Director Norman Dorais let go.
Froomin acknowledged leadership change could affect city direction that could be hard for employees.
"My hope is that our employees just concentrate on doing what they do best, and let us try to get the structure in place to provide them the support that they deserve," Froomin said.
Pirnejad will receive nine months of base salary severance pay as part of a general release agreement because his termination occurred within 24 months of him taking the job. City Attorney Benjamin Stock said Pirnejad would receive a total of $176,247 in his severance. He had an annual salary of $235,000. Avelar will receive a 5% increase during her time as acting city manager. She currently makes $18,668 a month, and she will get $19,583 a month during her time. Pirnejad would not have been allowed to get severance or termination pay if the City Council terminated Pirnejad for cause, according to his employment agreement.