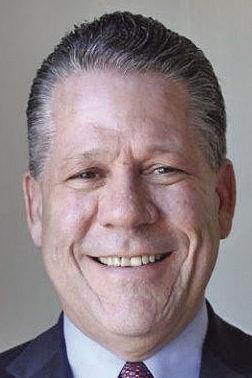 The Foster City Council will meet Monday to discuss appointing Kevin Miller as interim city manager, as the city attempts to stabilize itself following the recent dismissal of City Manager Peter Pirnejad.
"There seems to be an interest in having someone come in who doesn't have to ramp up too much, especially for an interim role. So the thought was someone who had some sort of Foster City connection or background, which makes sense," Councilmember Jon Froomin said.
Miller retired in 2018 after spending 23 years as the director of Parks and Recreation and his final three years as city manager. A staff report touted his work in maintaining fiscal responsibility, streamlining the city's budget process, helping maintain the parks and recreation system and helping complete the merger of the city's fire department with San Mateo and Belmont.
If appointed at the Sept. 13 special meeting, he would start Sept. 14. According to a staff report, Miller would be paid at an hourly rate of $113 and would not receive any benefits. The city would not contribute to any tax-deferred retirement plans. As a CalPERS retiree, he would be limited to 960 hours of work per fiscal year.
The City Council dismissed Pirnejad without cause after only seven months on the job by a contested 3-2 vote at its Aug. 25 meeting during its closed session. Vice Mayor Richa Awasthi and councilmembers Sam Hindi and Patrick Sullivan voted yes, while Mayor Sanjay Gehani and Councilmember Froomin voted no. No reason has been provided for the dismissal. Police Chief Tracy Avelar has been serving as acting city manager since then. However, the council recognized that it needed an interim city manager who could handle running the city while it looked for a permanent hire. Froomin had previously said the council hopes to have a range of four to six months for the interim city manager to be in charge.
Froomin, who worked with Miller for 25 years at the city, expected a fair turnout at the Monday meeting by the public. He stressed the city was moving to an interim position because the acting city manager was a temporary solution until an interim was selected, noting Avelar needed to return to her job as a police chief and not be saddled with city manager responsibilities.
Froomin highlighted the need for unity for the city manager position moving forward, given its importance for running the city. He acknowledged in the case of a contested vote like the recent 3-2 decision, it was important for the two no votes to move forward and respect the decision of the body. In the future, he also wanted to avoid an atmosphere where a city manager feels they are one councilmember away from having to worry about job security after a contested vote.
Gehani said the council was going through a sound process to identify the interim and permanent city manager. He noted the interim city manager would come in and help keep things stable while it identified a permanent hire. The city has started open recruitment to fill the position permanently, a staff report said.
The special meeting is set for 6:30 p.m. Monday, Sept. 13.