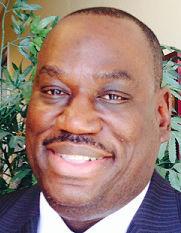 Assistant City Manager Dante Hall is leaving Foster City to become the city manager of Hercules in the East Bay, the city announced Wednesday in a press release.
"It has been an absolute honor to serve Foster City these past six years. I want to thank the City Council, the city manager, and the community for embracing me during my tenure," Hall said. "Additionally, I want to acknowledge the tremendous efforts of city staff, whose relentless dedication and commitment to the community have given me so much pride in my role as assistant city manager. I care deeply about Foster City and will work very hard to ensure the best transition possible for this organization."
His last day with Foster City will be Aug. 11, and his first day with Hercules Aug. 16. Foster City hired Hall in 2016, and he has served as assistant city manager, interim city manager for nine months and acting Parks and Recreation/Public Works director. He previously worked for Half Moon Bay, Moreno Valley and El Monte, with more than two decades of experience in the public sector.
"We greatly appreciate the steadfast commitment Dante Hall has shown to the city of Foster City," City Manager Peter Pirnejad said. "His insight, leadership and dedication to community service will be deeply missed. We wish him the best as he begins his next chapter in the city of Hercules."
Foster City is now recruiting for two roles, a deputy city manager and Public Works director.
Hercules Mayor Chris Kelley said in a press release, "We look forward to welcoming Dante Hall to the Hercules community as our new city manager and working with him on the many challenges ahead. His creativity and breadth of experience in finance, planning and administration will serve the city well."