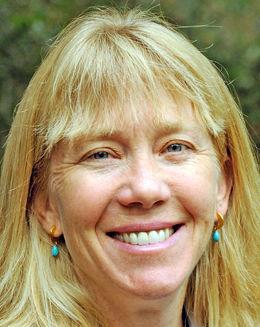 Menlo Church pulled a lucrative offer to lease the former Adelante Elementary School campus in Redwood City, said school officials who are headed back to the drawing board in search of a new tenant.
District officials will host a closed session discussion Tuesday, July 16, examining offers from other interested parties seeking to lease the campus shuttered last year as part of a facilities overhaul.
Officials had previously hoped rent payments would help balance a troubled budget, before residents near the campus raised concerns over allowing the church to occupy the campus at 3150 Granger Way.
But not to be deterred by the church's decision, school board Trustee Alisa MacAvoy expressed optimism the district would identify a new renter with which neighborhood residents are more comfortable.
"I am confident we will find tenants for our vacant sites which will help bring in much needed funds for district operations supporting the education of our students," she said in an email. "We want to ensure that we work with our neighbors and community as we go through the process of leasing the sites."
Though MacAvoy was uncertain why the church backed away from its initial offer, she said most of the concerns raised by residents circulated around parking, traffic and trash, as well as assuring potential occupants adhered to school district policy. A call to the church's communications department for comment was not returned. District spokesman Jorge Quintana too confirmed the offer was withdrawn, but offered no additional details.
Menlo Church had offered to pay $1.4 million in annual lease payments to the district over the course of a 10-year deal, estimated to generate more than $14 million for the school system in the coming decade. The church also offered an additional $2 million toward refurbishing the campus.
The revenue would have been combined with an additional estimated $4.5 million estimated to be raised through leasing the former Orion School campus, which was also closed recently.
Officials were hopeful the money could stabilize a limited budget, and also finance an examination of potentially redeveloping the downtown district office into a teacher housing facility.
But with the church's offer off the table, MacAvoy said officials will return to identify other parties which may be interested in the site.
"We will most likely go back out with request for proposals for more tenant proposals. We had gotten some proposals in the first round, but there was a recommendation by the 7-11 committee that was accepted by the board at our last meeting to seek out additional possible tenants to lease sites," she said, referring to the committee charged with recommending new tenants for the properties.
The properties were left vacant following a decision during the last school year by officials who looked for a way to stabilize the budget by establishing a district built around larger, regional campuses. Such an effort was pursued through a decision to close and consolidate neighborhood schools and then lease the vacated properties.
The district has long struggled with its finances, largely due to a dwindling enrollment associated with the popularity of local charter schools and families leaving Redwood City in search of more affordable communities. One of the vacated campuses is slated to serve as a hub for charter schools to occupy.
Looking ahead, MacAvoy said the district is required to participate in Redwood City's public planning process, which will also assure more community input will be received on the proposal. Such feedback will enable school officials to balance the variety of interests which must be considered when leasing district property, said MacAvoy.
"We want to ensure that we lease out the properties for the benefit of our current students and preserve options for future school sites for when our student population grows again," she said.