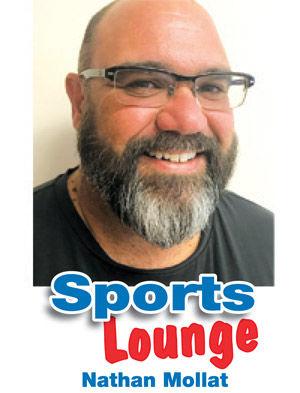 With football and soccer joining volleyball in the world of power-point playoff rankings, Central Coast Section basketball continues to be a relative free-for-all — as any and every team that has a .500 record in league, non-league or overall – qualifies to make postseason.
And as other sports moved to a competitive-based playoff model, the CCS basketball postseason still uses the enrollment-based system to slot its teams.
Representatives from the leagues that comprise the CCS will gather in a room 4 p.m. Wednesday at the CCS offices in San Jose to discuss, argue and ultimately decide on the seedings of each of the six CCS playoff brackets — an eight-team Open Division, and five 16-team brackets from Division I to Division V — with opening-round games beginning Friday.
Each of those reps is expected to champion the teams in their league, but there is a fine line between legitimate strength and hype and it takes a conscientious rep to flesh out the differences.
"It's an open discussion (about who gets seeded where). There are no power points," said Paul Carion, South City girls' head coach and the Peninsula Athletic League's representative to CCS. "[The seeding committee] wants to see if you went out and challenged yourself. They want to see your best wins. They want to know if you have any bad losses."
Carion, who will be participating in his sixth seeding meeting, is not simply a shill for the PAL. He knows which PAL teams are legit and which might have an inflated self worth. He said it is his duty to tell the rest of the league reps where he believes teams from the PAL should be seeded.
"I always tell all the teams I represent that my first job is to seed the best bracket," Carion said. "My second job is get everybody (that qualified from the PAL) the best seed possible.
Carion said there are some league reps who overplay their hand in pumping up their league, only to see it come back to bite them when their third-seeded team loses in the quarterfinals to the sixth-seeded team. That reduces that rep's credibility in the seeding meeting the following year.
"You have to be honest about your teams. In the old days, you have the reps, but also have the coaches sit and watch, so reps could not be really honest," Carion said.
Carion said it's important that league reps have a good grasp on the overall strengths of their respective leagues and it is expected they are honest with the rest of the committee.
"That's why it's important to have the same rep year in and year out," Carion said.
Carion is as prepared as anyone in the seeding meeting. He knows who the top teams are in the various leagues around CCS, but even he needs some help from his PAL colleagues. Carion forwarded an email from Oceana girls' head coach Ken Wilson, who broke down — in fine detail — and gave compelling arguments about where he believed his Sharks teams should be seeded. Carion doesn't expect every coach to provide a detailed breakdown of their team, but he does expect a little help from coaches for whom he will be representing.
"I expect [PAL coaches] to do their homework (for their team)," Carion said, adding he will meet with many coaches from qualified teams following the PAL postseason meeting for a quick chat about seeding possibilities. "PAL girls' (teams) usually represent themselves pretty well (in the playoffs), so when I say something, [the CCS committee listens] to me.
"And that's important in that meeting."
While there are still a couple games left in the regular season, the CCS soccer playoffs will hold their seeding meeting Thursday and there are a number of changes to this year's soccer postseason. The biggest change is the expansion of the brackets. Last year, there were just three divisions — an eight-team Open and two, six-team brackets. This year, CCS is expanding to five divisions of eight team each.
Much like football, only teams from one of the five "A" leagues in the section are eligible for the Open Division — meaning one and possibly two teams from the PAL's Bay Division could be included.
The rest of the divisions will then be seeded according to power points as the soccer playoffs also get away from the enrollment-based model in use for years.
While the number of teams that qualify for the postseason doesn't change, 40 teams are still eligible for the playoffs, CCS decided to add two more bracket and use eight-team formats instead of 16.
According to the CCS Soccer Sports Committee Report approved March 2018, the decision to expand the number of brackets was based on competitive equity. People are tired of seeing first-round blowouts of overmatched teams and are trying to find ways to guard against them.
"By expanding to five divisions, the Soccer Committee noted that competitive equity would be a better option over enrollment to [e]nsure that a maximum number of leagues would be represented in each division," the report said.
Nathan Mollat can be reached by email: nathan@smdailyjournal.com or by phone: 344-5200 ext. 117.