It felt like a normal Saturday afternoon at San Mateo High School.
Baseball fans gathered comfortably — the focus on the game, instead of everyone preoccupied with minding social distancing — while the Aragon Dons chased down the San Mateo Bearcats on the scoreboard.
The Dons (6-6 overall) rallied back from a late deficit to claim a 9-8 non-league victory on San Mateo's senior day. Aragon senior Ty Barrango delivered the game-winner with a two-run single in the top of the seventh, propelling the Dons to their fifth straight win over San Mateo dating back to 2019, and their eighth win in the past nine matchups with their crosstown rival.
"It's pretty fun," Barrango said. "We've grown up playing baseball with a bunch of these kids. These are our friends, and it's kind of like a rival. So, it's pretty fun to play against our rival and battle it out basically for bragging rights."
San Mateo (5-11), despite its losing record, has been playing good ball as of late. It's no coincidence that senior Dane Anderson returned to action May 1 after suffering a broken collarbone March 26 while playing quarterback for the San Mateo varsity football team.
Anderson required surgery to put a plate and six pins in his left shoulder. Yes, the plate and six pins are still holding him together. With football season being played in the spring this season due to the coronavirus closures last fall, and with football and baseball season overlapping, it didn't seem Anderson stood a chance at seeing the field again this season.
"Not according to him," San Mateo manager Neil Goldstein said. "He said: 'Coach, I'll be there in four weeks.' And he was here in four weeks. He would have been here sooner if it was up to him."
Anderson has been making up for lost time, going 7 for 15 at the plate since his return. And he was the catalyst Saturday, going 4 for 5 with a big three-run home run in the bottom of the fifth inning to give the Bearcats a comfortable 8-3 lead. The blast was a line shot down the left field line that tucked itself around the foul pole.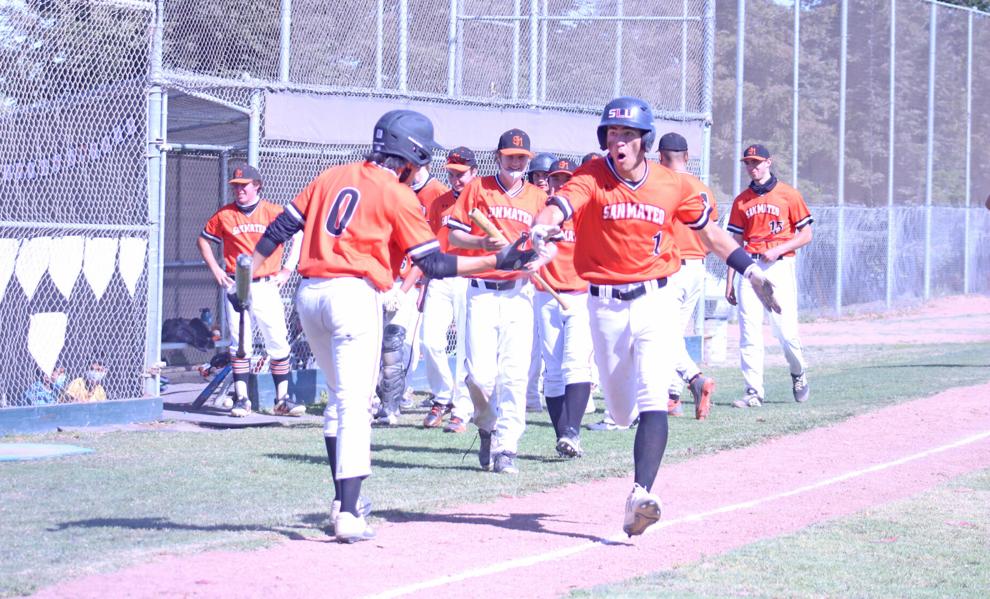 "Oh yeah, I got all of that one," Anderson said.
Aragon countered with a comeback story of its own in junior reliever Colin Trizuito. While it was Trizuito who gave up the three-run homer to Anderson, the right-hander still soldiered through two innings of work to get the game under control for the Dons. Aragon starter Patrick Mori struck out four through two-plus innings of work but got roughed up for four runs.
Mori and Trizuito each worked out of trouble as San Mateo stranded 10 baserunners in the game, including eight through the first three innings.
Trizuito entered in the third and struck out four through his two innings of work before the fifth inning went south on him. It was the junior's first outing in over a year, and his first varsity pitching appearance ever. He joined the team late this season after breaking an ankle while playing basketball in January.
"I felt great," Trizuito said "My leg didn't feel anything, and I felt like I had complete control of my pitches. And I just gave it up at the end though."
Aragon senior Jace Jeremiah earned the win, closing out the day with two innings of fine relief work. After delivering an RBI single in the fifth, Jeremiah climbed the mound and promptly struck out the first four batters he faced. The fourth punch-out was by far the most clutch, as the right-hander stared down Anderson to lead off the bottom of the seventh inning.
Jeremiah used an array of fastballs to put Anderson in a two-strike hole, then broke off a nasty slider to get Anderson out front for a swinging third strike.
"That was a great matchup," Souza said. "I thought [Anderson] was going to put it in play. Jace made a great pitch with that slider. … He went right at it and I was really pumped on that."
It was the dagger on the heels of Aragon's eruption in the top of the seventh.
Barrango had the only hit for the Dons in the inning. Noah Frandsen led off with a walk. Then Jack Fitzgerald got hit by a pitch, and No. 9 hitter Noah Yeh drew a walk to load them up. Barrango then caught up with a high fastball from junior Arnav Singh and drove it through the middle past a drawn in infield to plate Frandsen and Fitzgerald with the tying and go-ahead runs.
"I just tried to not do too much with it and hit it right back up the middle, and hopefully score as many as it could," Barrango said.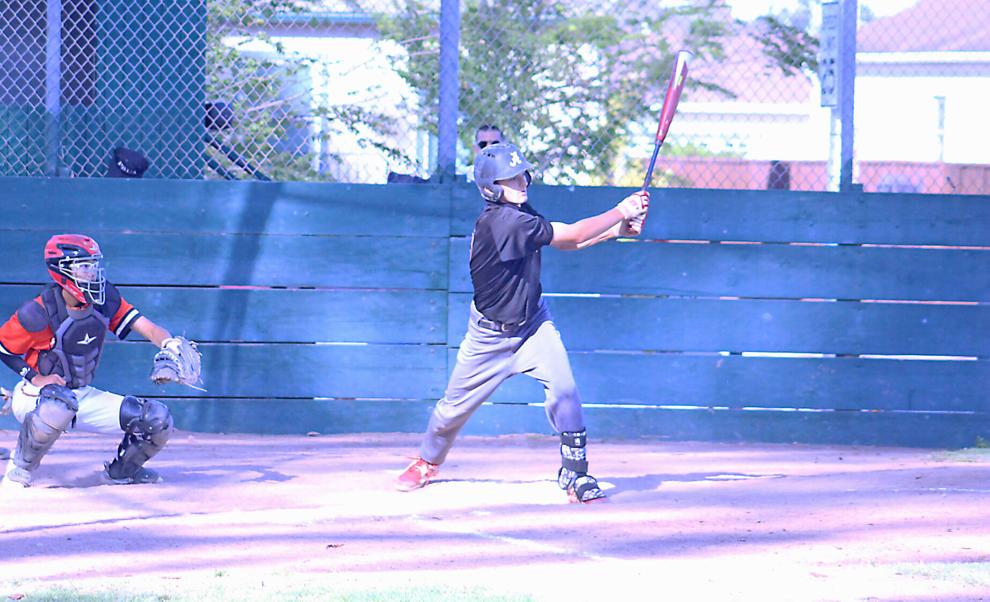 The non-league loss for San Mateo was its second one-run loss in a row. The Bearcats fell to undefeated Sequoia 10-9 last Thursday.
"We let it get away at the end," Goldstein said. "We made some mistakes. But I'm happy we're hitting the ball because it takes us into two games in league this week that mean more than this game."
The five-run difference marked the biggest comeback victory of the year for Aragon. Barrango admitted the Dons were feeling fairly gloomy when they saw that deficit on the scoreboard.
"That definitely put … a bad thought in a lot of our heads," Barrango said. "But we stayed through it and we came out on top. I mean, those last two innings, it was crazy. It was fun to watch and be a part of."