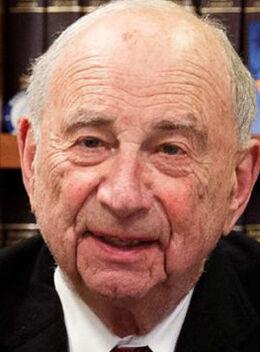 The Bay Area is reeling from the latest brazen attack on one of its senior citizens. This time, the victim was a 94-year-old Asian American woman stabbed in an unprovoked attack in San Francisco. While the woman is fortunately recovering, she suffered significant physical and emotional injuries. On top of the attacker's shocking disregard for human life, this tragic incident exposes massive flaws in San Francisco's criminal justice system.
The attack was particularly horrifying because it was preventable. The alleged perpetrator, a 35-year man named Daniel Cauich, was arrested the week before the incident but was quickly released by a local judge until his trial date. The San Francisco District Attorney's Office — known for not taking a tough-on-crime stance — surprisingly requested that the court keep Cauich locked up pending trial because of a lengthy criminal history, including an arrest for suspected murder. Now San Francisco Mayor London Breed demands answers why Cauich was even on the streets. Other local politicians sound the alarm about the need to address crime.
Anyone who has lived here for a long time can see and feel for themselves that crime in San Francisco and the broader Bay Area is on the precipice of spinning out of control. Although it's too early to define trends in crime statistics, burglaries and auto thefts have increased dramatically in San Francisco since 2020. Failure to hold criminals accountable for "quality of life" crimes can spiral into larger ones. That's what is happening now.
San Francisco doesn't use a bail system, so most people are released from jail until their case goes to trial or is resolved. The city's system only allows a defendant to be held in jail if the court deems him a threat to public safety. In the case of Cauich, a judge weighed the public safety risk and determined he should be on the streets with nothing more than an ankle monitor.
Does that sound like an approach to policing and public safety that the rest of California should follow? As misguided as it may seem, that's precisely what the state Legislature is considering under a 2021 bill that copies San Francisco's failed system.  
Lawmakers are debating Senate Bill 262, which would make most crimes automatically eligible for release under zero bail. Only in the most severe situations would people be held in jail under bail until their day in court due to public safety risks. As in Cauich's case, even someone with a significant criminal history is not considered a safety risk.
For several years, San Francisco has been an earlier adopter of SB 262's proposed pretrial system. Now the painful results are being felt in the community. On top of the stabbing, other shocking headlines show an environment in which crime flourishes. In February, an elderly Asian American man was murdered in San Francisco after being pushed to the ground in an attack. A video of a broad daylight shoplifting by an assailant on his bike at a local Walgreens store has also made national news. Such news stories highlight a broader trend of how the failure to address rising crime is at a breaking point.
California must avoid San Francisco's mistakes — not emulate them. When law enforcement cannot require people like Daniel Cauich to appear in court to face charges, the system is broken and innocent victims are put at risk.
It would be a grave mistake for California's Legislature and governor to adopt San Francisco's system that removes accountability for people facing criminal charges by passing SB 262. Just look at crime in San Francisco and tell me you disagree.
SB 262 has its next vote in the California Assembly coming up in July. If you value safe communities, tell your local state legislators to oppose SB 262.
Quentin L. Kopp is a retired San Mateo County Superior Court judge, former state senator and former San Francisco Board of Supervisors member.