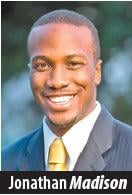 Much has been written about tenants who fall through the cracks of the well-intentioned rent and eviction moratoriums. In the course of that dialogue, any discussion about the moratorium's effects on landlords and property owners has become lost in the shuffle. As a result, next to nothing has been said about small landlords and property owners struggling to make ends meet in the wake of each eviction moratorium extension.
Allow me to elaborate. I represent a nearly retired senior married couple in the Bay Area who lease a second home to tenants. For many years, the elderly couple have aspired to live out their golden years on the small income generated from rents on that second home. Immigrants from El Salvador in their youth, they worked tirelessly to make a living wage to support their two children. Laying hold of the entrepreneurial spirit from which our nation was founded, the couple then started a repair and maintenance business with little savings. In spite of a language barrier and health challenges, their family business became profitable with time. After years of pursuing their glimpse of the American dream, the couple were able to purchase a rental property in the Bay Area.
Now one thing stands in the way of that couple's dream: tenants who refuse to pay any rent after more than two years. As a result of countless attempts to collect the back rent owed and the tenants' refusal to pay any rent without excuse, the couple looked into obtaining a mortgage forbearance. Learning that the forbearance would negatively affect their credit while requiring them to pay the full balance following the deferral period, they decided not to pursue it. Meanwhile, the tenants continue to remain in the home without paying any rent. Left with no other options, the couple was forced to exhaust their savings to pay the mortgage.
That couple is just one of thousands of small property owners throughout the state who struggle to manage and navigate the demands of the multitiered eviction moratoriums. If you have not heard about these landlords, that is likely because of the myth that most landlords are quite wealthy and unaffected. Allow me to briefly debunk that myth.
The average annual pay for a landlord in California is approximately $77,220. For context, anything less than a six-figure salary places one below the poverty line in many parts of California. This is especially the case in the San Francisco Bay Area where families earning less than $117,000 qualify as "low income." That means that while a small number of landlords are wealthy, the vast majority on average make median to lower-income pay. In the grand scheme of things, the average landlord and tenant are often not so far apart financially.
Contrary to the heroic "David Tenant" versus "Goliath Landlord" scenario cleverly illustrated by mainstream media, the bitter reality is that landlords struggle when renters stop paying. Like tenants, if a landlord does not have sufficient savings, they too are often only a payment or two away from poverty or homelessness.
The statewide eviction moratorium, extended several times, was signed into law by Gov. Gavin Newsom March 1, 2020. Gov. Newsom recently signed into law yet another moratorium extension through Sept. 30, 2021. Among other things, the law extends the prohibition on evictions for non-payment of rent. To avoid eviction, tenants need only pay 25% of past due rent by Sept. 30, 2021. The one saving grace in the law is that it eliminates a former requirement that a landlord must accept 80% of back rent owed and forgive the remaining 20% as a condition of receiving government assistance. Now, landlords are able to potentially recoup 100% of an eligible tenant's missed rent payments since April 1, 2020.
I do not suggest the eviction moratorium or its subsequent extensions are not well intentioned. The pandemic's effects on tenants necessitate assistance from state and local government. However, many of the measures and regulations behind the moratorium have borne harmful consequences for both landlords and tenants alike.
Put simply, the state's real housing crisis is not merely high rents or evictions; it is an absolute shortage of housing. History tells us our housing market is fragile. Enacting too many laws to address a market-driven problem will almost always result in unintended consequences. The best model of a housing market is one that encourages homeownership; a market that incentivizes, rather than punishes, property owners for offering affordable housing; and a market that breeds prosperity at every socioeconomic level. These noble goals are achievable when we establish a market that protects renters without unduly burdening property owners.
A native of Pacifica, Jonathan Madison worked as professional policy staff for the U.S. House of Representatives, Committee on Financial Services. A Fox Business contributor, Jonathan is lead attorney at The Madison Firm and can be reached via email at Jonathan@themadisonfirm.com.