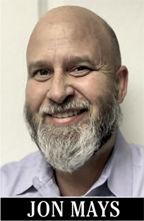 When I first saw the meeting notice that three of the five members of the San Mateo City Council were to speak at a "Post-election Decompression Meeting" hosted by the Housing Leadership Council, I thought it might end up either publicly noticed because of the Brown Act or be a cause of some trouble if it wasn't.
Turns out it was the latter. How much trouble depends on how you look at it.
For those who don't know, the Housing Leadership Council is a nonprofit activist group that recently pushed against Measure Y, a citizens' initiative to limit heights in San Mateo. The measure passed and the city will now move into the General Plan revision with it still on the books (it originally passed as Measure H in 1991).
We received the meeting notice here at the Daily Journal and it didn't strike me as particularly newsworthy. It probably involved people who wished Measure Y didn't pass talking about what a worthwhile campaign they had against it. I didn't think to tune in to see what the three invited councilmembers — Rick Bonilla, Joe Goethals and Amourence Lee — had to say since they have been pretty clear on their stances and honestly, I didn't need to hear more on this particular issue. They were against Measure Y, as are the other two members of the City Council.
However, there was a complaint that two Measure Y supporters were not allowed to participate in the meeting and that there was some discussion about the future of the city with a developer and property owner and state Sen. Scott Wiener, D-San Francisco, known to be both in favor of housing and eliminating some local control over zoning.
Seems like we should watch the video just to see right? When the Daily Journal asked for the video, the HLC refused to make it available. So, you have a complaint about two people who were not allowed to attend a meeting in which three members of the City Council were invited to speak on a density and height initiative. You also have two other members of the council in attendance, for a total of five out of five, and an organization that refused to provide the local news agency access to the video. What once seemed innocuous, now seemed questionable.
The item was brought to the council agenda, the video was later made public, the city attorney investigated and determined there was no violation of the Brown Act, California's open meeting law. I watched the video after it was released to the public and it was typical of what you might expect from such a meeting. There was talk of progress, of not being discouraged and the need for change. The three councilmembers essentially thanked volunteers and encouraged them to get involved in the General Plan. The host of the video chat talked about their advocacy options moving forward. There were a few corny jokes. Nothing shocking.
But this was amateur, to put it simply. This is San Mateo, a city of more than 100,000 with a professional staff and elected officials who have experience with the Brown Act. The HLC is an activist group but should know the essentials of California's open meeting laws and that not making a video available to a representative of the public, namely us, could be seen as less than transparent and perhaps seem as if they had something to hide.
This could have been avoided, and should have been avoided. In the age of Zoom, there is different protocol and the councilmembers in attendance said they didn't know it wasn't open to all. I tend to believe them. The Brown Act allows a majority of a council to attend public functions together as long as there was not consensus or direction gained on a city issue. It doesn't appear that there was direction gained here. But many elected officials err on the side of caution whenever a majority of a governing body is present at the same place and notice it as a public meeting. Lesson learned for all.
Measure Y, height limits, the General Plan and the future of our city are serious issues and should be taken seriously. Tensions are high on both sides of these issues, and everyone needs to stop clowning around and instead take serious steps to diffuse that, bring people together and treat all with respect in a transparent and clear-minded way. Surely someone involved must have considered that a rah-rah meeting with a developer, three councilmembers and a state senator whose primary goal is more density would raise concern and cause alarm if it wasn't publicly noticed through the city or made available to all. And if no one had that consideration, then I suppose it is progress that it is now abundantly clear.
Jon Mays is the editor in chief of the Daily Journal. He can be reached at jon@smdailyjournal.com. Follow Jon on Twitter @jonmays.