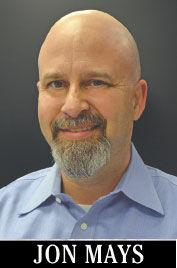 I ask because we at the Daily Journal want to know for a series of stories on various ways people on the Peninsula get to and from work or school. Why, you may ask? Because the commute affects us all and will continue to do so for years to come.
During the dot-com boom, traffic crawled along Highway 101 and made the "Oracle Mile," named for the traffic from the internet giant in Redwood Shores at quitting time, look quaint by comparison.
I recall an elected official musing, "all of a sudden, we're Los Angeles." After the dot-com crash, traffic eased and the sentiment behind doing something about it waned a bit with transit officials working in the background on a variety of projects, but without the urgency as before. Yet still, there was a sense that the traffic we felt from 1998 to 2001 would return.
Now, traffic crawls on Highway 101 at all hours of the day. State Route 92 is jammed eastbound after 3 p.m. and even Interstate 280 is crowded. Caltrain is packed, though electrification promises to do something about it. El Camino Real is no prize and there seems to be no relief in sight. There are pronounced rumblings by transit officials to do something about it yet details are scant and the solutions being proposed are seemingly pie in the sky, and could be perceived as more social engineering rather than relief. There is also a financial component to these plans and we can look forward to seeing more outreach about the need. There will be a public planning process to this, and this is where people can outline their ideas and concerns. Some of the early ideas include managed lanes with a toll component, increased bridge tolls and increased sales taxes. What the money raised by this will do has yet to be defined but there has been some talk about bus express lanes on either Highway 101 and El Camino Real, or both. It's still early in the process, but the wheels are turning.
In the meantime, nearly every one of us contends with our daily commute. For some, it's long, involved and sometimes costly. For others, it's easy. It can be someone commuting to San Mateo County from the East Bay during commute hours, or it can be someone who has the ability to work from home a few days a week and take the train into the office the other days. Some admirable people make bicycle commuting work. Others can't imagine how that would work. Some share a car with a spouse and have intricate schedules mapped out so they can both make it to work on time and still pick up the kids. Some have no choice but to drive everywhere and just grin and bear it. Others can take the train or bus and use their bicycles and perhaps receive incentives from their employer to do so.
While decisions on the future of mass transit are sometimes made in a public planning process bubble, in meetings few attend, there are many who will be affected and have their own experiences that can help inform decision-makers. We want to hear from you for our series of stories we are planning on the commute and those who make it every single day. Even if you think your commute is not interesting, reach out. If you have the creativity of a high-level executive assistant and the patience of a saint to make your commute work, reach out.
Housing and traffic are two of the biggest issues we on the Peninsula are facing as job growth exceeds the amount of bedrooms here to accommodate new workers. We want to tell the stories of those affected by traffic congestion and hear ideas on what you think would be the best solutions. Perhaps others can get ideas on how to better their own commute or at least officials in charge of future changes will get a better handle on the current situation and how we are affected. So reach out. The best way to reach us is news@smdailyjournal.com. Use the subject line The Commute. We hope to hear from you.
Jon Mays is the editor in chief of the Daily Journal. He can be reached at jon@smdailyjournal.com. Follow Jon on Twitter @jonmays.