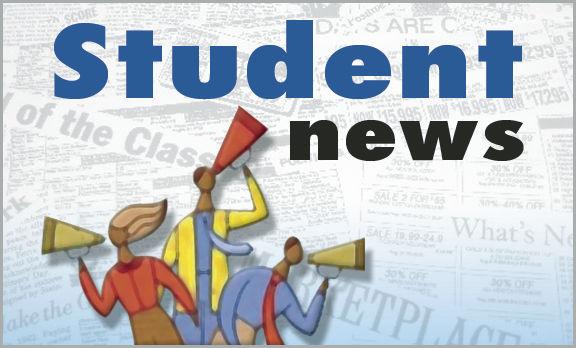 Coming off their most recent meet, the Dublin Qualifier on Dec. 2, the Aragon Robotics team took second place, advancing their competition successes.
With the program competing for the first time in 2002 with only a few members, little was done to promote advancements in other areas. Since then, the team has grown each year and added important aspects such as increased diversity in gender, race and grade level, as well as business aspects such as sponsorships and fundraisers.
One of the largest discrepancies in STEM work is gender inequality between male and female workers. However, the Dons robotics team is almost a third female — 31 percent — and continues outreach to many promising organizations, such as the Girls Scouts of America, to reduce the gap.
Partnering with the nonprofit For Inspiration and Recognition of Science and Technology (FIRST) organization, Aragon has two robotics teams: FIRST Robotics Competition (FRC), which is based on the building and competing of larger robots, and another on smaller robots called FIRST Tech Challenge (FTC).
The FIRST organization not only provides students grades kindergarten through 12 with programs and competitions, it also collaborated with Aragon's FRC and FTC teams to unify under #FIRSTLikeAGirl. Aragon Robotics lists getting more girls involved and encouraging female leadership as one of its top goals and priorities, and its #FIRSTLikeAGirl outreach included speaking to surrounding middle schools about the program, creating YouTube videos on female members and encouraging other FTC teams to follow their footsteps in the #FIRSTLikeAGirl program.
Shelby Cherkas, a sophomore member of Aragon's team, holds one of the six leadership positions as Business and Outreach lead. In one of the team's #FIRSTLikeAGirl YouTube videos, Cherkas discussed her hopes for increased gender diversity in STEM and in Aragon's program.
"One of my long-term goals for Aragon Robotics is by the time I'm a senior, I want to have at least as many girls as boys," Cherkas said
Another form of outreach focused on getting girls involved is Aragon's partnership with local Girl Scout troops. While only just beginning, they have plans of exposing young girls to robotics and other STEM interests early on to increase their exposure to these activities and careers.
"One of the ways that we've been striving to get more girls in Aragon Robotics is when we do outreach and recruitment," said Cherkas. "We bring some of our girl team members with us so that the girls that we're trying to recruit see positive female leadership in robotics."
Cherkas, as Business lead, has increased the team's sponsorships from one to nine in just a year — receiving sponsorships in the form of grants and materials. With support from companies such as NASA, Google and Apple, the team has been able to greatly increase all aspects of their team.
Succeeding in the business side of their program goes hand in hand with their competing, as they placed second at their most recent tournament and have received multiple other awards and titles at past competitions. Recently awarded the FTC Rockwell Collins Innovate Award at the 2018 Napa Qualifier, the award is given to a team that thinks outside of the box and sets a high standard of creativity in problem solving.
Aragon's engineering and programming skills allow for them to bring home many competition accomplishments, but the most impressive is their outreach and focus on the important aspect of gender equality. Girls encouraging other girls to get involved in STEM subjects such as robotics creates an unmatched environment in our community.
Brooke Hanshaw is a senior at Aragon High School in San Mateo. Student News appears in the weekend edition. You can email Student News at news@smdailyjournal.com.