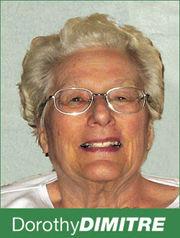 "We may believe that we make informed decisions about our food choice, but we cannot do so if we are oblivious to the ways food companies influence our choices." — Marion Nestle, "Food Politics."
Do you know that July 21 is National Junk Food Day? Obviously it's not a day that we should make a resolution to eliminate junk foods from our diets. It's dedicated to "eating all the junk food you wish on that day without feeling guilty." When I Googled it, I found it listed under "Fun, unusual, forgotten designations on our calendar." Junk Food Day is described as "A celebration of foods that everyone loves to snack on ... about eating foods that we generally try to avoid to maintain a healthy lifestyle."
We are reminded of what most of us already know, that "junk foods are the foods that are high in fats, sugars, salt and calories and contain very little nutritional value. Today you get to celebrate by eating those foods without counting calories and thinking about nutrition … and tomorrow you may resume your diet." Google informs me that "Within our resources we are unable to find the creator and origin of National Junk Food Day, 'an unofficial holiday.'" Hmmm! There was a response from The Huffington Post that I loved. "What's next? Drink more soda day? Enjoy a cigarette day? Drive without seat belts day?"
What is really needed is an ongoing National Avoid Junk Food Campaign including a special day to take stock of our diets and renew our commitment to avoid as many products as possible that qualify. The problem is that this isn't an issue to be taken lightly. The way that many people eat is not only undermining their health, but the health and well-being of our nation.
It's a competition between the food industry and any consumer who wants to eat healthfully. And it's obvious that the industry has the upper hand. Corporate interests know that there are many more people out there who go for instant gratification instead of taking the time to guide their diets in the direction of better health. Way too many could care less about learning how what they eat affects their future. They want it now, and to heck with tomorrow! And the FDA? Don't expect miracles.
When it comes to junk food, it seems that there isn't all that much in the supermarket any more that doesn't fit the category. Of course, it depends on how you define it. But, basically, there is a variety of products that provide little nutrition per calorie — those made with white flour, much sugar, too much unhealthy fat and a lot of sodium. And we must not forget those we need to avoid because they have been inundated with pesticides and fungicides and formulated with often untested chemicals (such as colors) to make them more appealing so we'll eat more of them. As Michael Pollen wrote in "Food Rules": "There's a lot of money in the Western diet. The more you process any food, the more profitable it becomes."
It's very dismaying to see how the poor diets of so many Americans (aided and abetted by an industry with no conscience) have caused unprecedented obesity and related diseases. To allow corporate interests to determine what foods are available for purchase (no matter how manipulated and processed) is abominable. And if we eat out and/or have food sent in, we have no idea where the ingredients of the selections on the menu have originated or how they've been prepared.
National Junk Food Day! Hard to believe. I can't help but think that it's a convoluted ploy by industry to bring attention to and sell more of their contrived, profit-making products. It's almost as outrageous as the hot dog eating contest on July 4 where the most recent winner downed 74 hot dogs and buns in 10 minutes. So, how about we set aside July 21 to emphasize eating healthfully — National Health Food Day — a day when we make it a point to eat nothing but food that's fresh, unprocessed and unadulterated by chemicals?
Thinking of people like herself in the business of nutrition education, Ms. Nestle wrote, "If we are going to make real progress in helping the public improve diet and health, we are going to have to face the political issues head on, say what we really mean and be willing to take the consequences of substantial opposition from many sectors of society. At stake are credibility, integrity and ethics." Marion, your work is cutout for you and your cohorts. And I beg you, Junk Food Day, or not, please don't eat deep-fried Twinkies.
Since 1984, Dorothy Dimitre has written more than 1,000 columns for various local newspapers. Her email address is gramsd@aceweb.com.