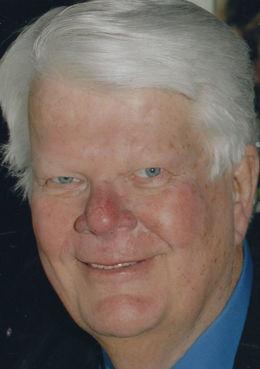 The Rev. Robert Paulus (Bob) died April 4, 2019, in Santa Maria, California, at the age of 84.
Bob and Gloria lived in Belmont for 49 years. In 2016, they moved to Santa Maria to be closer to their children.
Bob served as pastor to Belmont Baptist Church for over 20 years. He later served in churches in Burlingame and Menlo Park. For eight years, starting in 2004, he was a teaching pastor at Hope Lutheran Church. He was a member of Belmont Rotary for 35 years, served in several positions including president, and was a Paul Harris Fellow. He was also president of Carlmont High School PTA.
Bob and Gloria hosted several exchange students over the years. In addition to their three children, Rob, Chris and Elizabeth, four of those students graduated from Carlmont.
He is survived by his wife Gloria; his three children, Rob (Denise), Chris (Serena), Elizabeth; his sister Dr. Barbara Watters; seven grandchildren and four great-grandchildren.
A Celebration of Life will be held May 25 at Bethel Lutheran Church in Santa Maria. In lieu of flowers, the family asks that gifts be sent to Hope Lutheran Church in San Mateo at Bob's request.