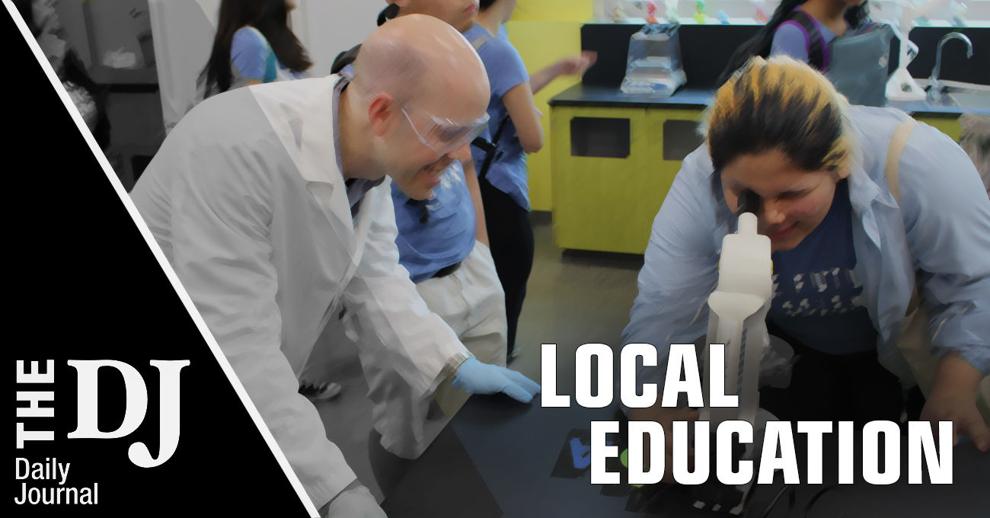 Community calls for South San Francisco Unified School District officials to formally end its relationship with the city's police department were answered last week when trustees supported a suspension of its school resource officer program.
"Until and unless we get an agreement that will support and defend our students and has broad community support, I'm not comfortable having a routine police presence on our campus," Trustee John Baker said during Thursday's Board of Trustees meeting.
District and city staff have been negotiating a memorandum of understanding on campus policing after current and former students and other community members implored the district to no longer contract with the police department for student resource officer services.
Roughly a year ago, the district's Board of Trustees was met with outcries against the SRO program as the nation grappled with a social reckoning around community policing. Members of the public reiterated their demands during Thursday's meeting, speaking anecdotally of negative experiences with officers while on campus.
Heeding the calls, Superintendent Dr. Shawnterra Moore said the district and city staff are moving expeditiously to approve a final draft of the MOU before school convenes Aug. 11.
Thursday's meeting was intended to provide trustees an opportunity to discuss policing protocol in case an MOU is not approved ahead of time.
Baker was apprehensive to accept suggestions the MOU could be completed and approved before classes start up in less than a month. Out of caution, he proposed the district suspend the SRO program from campuses until a thorough agreement is made.
"I don't think a student should feel fear because of a decision we made or not made in this case," Baker said.
Similarly, Trustee Mina Richardson stood firmly against allowing SROs on campus during cultural events or elementary school commencements. Reflecting on her personal experiences, she shared displeasure in seeing armed officers sitting in their cars outside the El Camino High School campus during a COVID-safe drive-thru event.
Richardson also requested the district review the various student programs funded through the city, such as a youth academy program, digital safety programs and Gang Resistance Education and Training, noting many potentially involve police officer participation.
"My issue is that I have no idea which [programs] cross our district or which ones we participate in," Richardson said. "Everyone needs to be on the same page about what the limitations of this program does for the district."
Moore noted that the district's insurance policy requires a specific amount of security depending on the size of the event. Police officers are often hired to provide security services when events are too large for campus security to handle alone.
With or without an MOU, campus staff will be expected to handle disciplinary matters without calling the police unless the offense is one listed in the education code, following board action Thursday.
While school staff have been expected to limit police interactions unless necessary, Moore said she wants to codify the policy, noting the board has been repeatedly informed the standard hasn't been followed.
Trustees will likely need to host a special meeting ahead of August to adopt the MOU, Moore said. With the program suspension in place, trustees suggested staff take its time with developing a strong MOU while the board focuses on a safe reopening.
"Obviously we need to prioritize opening school which is zero to 260 in no time flat," board President Daina Lujan said, noting the district can return to the MOU discussion later in the year. "We hope that the MOU continues to move forward but, if it does not, we have these [measures] in place."