South San Francisco could be the next city in the county to install vehicle-monitoring cameras along major transit arteries in hopes of catching criminals and deterring future crimes, with the City Council this week expressing its approval for the law enforcement tool.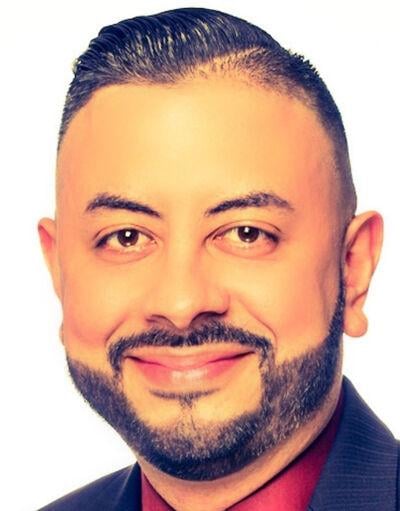 The council Tuesday was presented with a plan to place 25 cameras, called automated license plate readers, or ALPRs, near on- and off-ramps along Highway 101 and Interstate 380. The cameras would be capable of collecting plate numbers and cross referencing them with a "hot list" of vehicles involved in crimes, as well as using artificial intelligence to determine and record vehicle make, model and color.
The proposition to use the technology comes after an uptick in crime along the city's hotel corridor, particularly "smash-and-grab" car break-ins, according to city staff.
"I definitely would love to support them, support the hoteliers and the businesses. I think this is important," said Councilmember Eddie Flores.
Neighboring cities including Daly City, Redwood City, San Bruno, San Mateo and others have or are planning on installing ALPRs, placing cameras in either fixed locations or on law enforcement vehicles. 
 Despite general approval, councilmembers raised several concerns to do with privacy, including how long data is stored, who can access it and how secure it is and what all is being collected.
According to police Capt. Scott Campbell, ALPRs are "not designed to take photos of people," and information collected is only viewable by law enforcement agencies. The data is stored on encrypted servers for 30 days before being transferred to a Northern California database where it is stored for one year before being deleted, unless the vehicle is suspected of being involved in a crime, he said.
Whereabouts of vehicles on the "hot list" can quickly be relayed to nearby officers, said Campbell, who mentioned instances in which the technology has aided in an arrest.
"The good thing about this technology is it's completely unbiased, it only alerts on vehicles that have been involved in crimes, and officers are required to verify that information to make sure that the camera didn't inadvertently get the wrong plate," said Campbell. "It allows officers to be reactive to this information and to be able to solve crime that's already been committed."
Any outside agency, including Homeland Security or the CIA, would need to request data and it would be up to the city to grant access, he said. And per county and state rules, Immigration and Customs Enforcement would be strictly barred, he said.
The cameras would be used in instances of crimes from homicide to catalytic converter theft, but not "minor crimes" and, unlike red-light cameras, they would not be used for traffic enforcement, Campbell said.
Though cost estimates for South San Francisco were not provided, Atherton, which in 2019 considered installing cameras, estimated a cost between $35,000 and $65,000 to outfit an intersection with two cameras, not including maintenance and fees associated with licensing required software. Foster City, where 20 cameras were recently approved, estimated a $50,000 yearly cost to run its program.
Piedmont, where five ALPRs are installed, created a portal for public access to data collected from the system. According to that information, the cameras collected data from 47,000 cars over the last month, 79 of which were flagged as suspected of being involved in crime, and in 26 of those cases a "search" resulted.
The cameras, which have been increasingly used not just on the Peninsula, have garnered scrutiny from some state legislators concerned with privacy.
State Sen. Scott Wiener, D-San Francisco, this year authored legislation aimed at tightening up ALPR regulations. The law, which was put on hold, would require the deletion of data captured within 24 hours in addition to restricting data sharing. A state audit commissioned by Wiener found that last year agencies in the state using the cameras shared data with police nationwide, and retained data for more than five years.
Police in Pasadena and Long Beach were found to have shared ALPR captured data with ICE last year, despite the state's sanctuary law and despite police specifically pledging not to do so, according to Wiener's office. 
Flores asked city staff to provide additional evidence that data collected by the city, were cameras to be installed, would not be shared unwittingly with any third parties. Councilmember Buenaflor Nicolas queried whether the companies responsible for retaining the data have ever experienced breaches, and what the city's liability would be in that event.
Campbell said he was not aware of any breaches, and he would look into the liability issue.
Further answers to the council's questions and additional information will be presented during a public meeting at a later date.