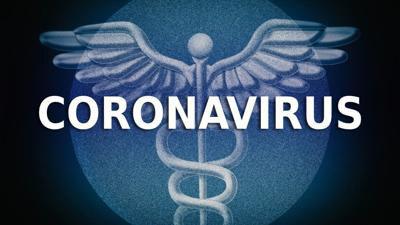 To make up for income lost due to COVID-19, San Carlos school officials are set to issue layoff notices to support staff with a proposal that some workers call unfair and irresponsible.
The San Carlos Elementary School District Board of Trustees will consider Thursday, April 16, a proposal to give pink slips to nearly 20 members of the school system's classified union.
Acknowledging the group is facing an outsize burden amid a challenging time, Superintendent Michelle Harmeier said the proposal is one of the few options immediately available to officials seeking to close an expected budget shortfall.
"It's extremely painful," she said. "It's heartbreaking that employees are hearing this news when they are already so stressed."
Harmeier will introduce a proposal at the board meeting to issue layoffs for 19.5 full-time positions, including special education paraeducators, library technicians, custodians, instructional aides, reading coaches and other support personnel.
Classified union President Cori Carpenter said her organization was being unfairly targeted by officials prepared to balance the budget on the backs of those who are not teachers or administrators.
"Our concern is that we are taking support services for students away while upper management is on the heavier side," she said.
Harmeier said the hands of officials are tied though, as the deadline for issuing layoffs to teachers or administrators has already passed, according to state educational code.
She noted the layoffs are not permanent and that hopefully notices can be rescinded, should the district's financial footing improve.
Harmeier did not know the extent of the budget shortfall, but suspected that the district will lose substantial revenue both in payments from the state as well as money generated locally.
A big hit to the budget is the inability during the campus shutdown to rent district land to child care services or athletic clubs using school fields, said Harmeier. Additionally, the district's education foundation's fundraising capacity is limited in a period of economic uncertainty.
"We are having a significant loss in revenue," she said.
Harmeier said the district was already grappling with budget challenges, as officials scrambled in the previous year to barely close a spending gap driven by dwindling enrollment numbers.
She expressed uncertainty that the state would be able to meet its education funding obligations, as tax income losses are expected throughout California with the stalled economy and ramped up spending to protect public health.
The unique and unfortunate circumstances present an imperfect scenario to officials who must negotiate their desire to protect workers against an obligation to balance the budget, said Harmeier.
"It's unfair and painful and it puts the whole burden on that group of employees to take this hit," she said.
Carpenter agreed, and suggested officials cut from other areas.
"I think the district needs to work on its budget a little more," she said.
Harmeier acknowledged the difficulties associated with laying off workers who clean and maintain school campuses amid a pandemic when it is imperative surfaces are scrubbed regularly to protect students, teachers and the school community.
Furthermore, she suggested other personnel groups can contribute to helping balance the budget. In the immediate term, she said some of the positions vacated by retired or resigned teachers will not be filled.
Additional discussions will take place with administrators and teachers who can help close the budget shortfall too, said Harmeier.
"This is just the first step in a long budget development process and there will need to be collaboration from all the different employee groups to look at what we can do to get through next year," she said.
The San Carlos Elementary School District Board of Trustees meets remotely 7 p.m., Thursday, April 16. Email ceitel@scsdk8.org prior to register and participate.