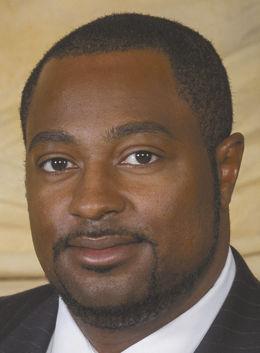 With San Bruno already far behind its existing housing development target, city officials are perplexed by an even more ambitious construction allocation expected to arrive from state and regional agencies.
The San Bruno City Council discussed Tuesday, Jan. 26, the city's Regional Housing Needs Allocation, or RHNA, which is distributed by the Association of Bay Area Governments, or ABAG, to meet the state's Department of Housing and Community Development's assignment.
San Bruno could be asked to build as many as 3,192 new units in the next RHNA cycle spanning between 2023 and 2031 — a notable challenge for the city which has only built 168 of the 1,155 units assigned in the previous allocation.
The spike of 2,037 units alarmed officials, who are raising objections with the regional agency claiming such a substantial increase is unfair and unrealistic.
"To say we are sort of outraged is an understatement and we do intend to appeal this decision," said City Manager Jovan Grogan.
Like most Peninsula cities, Grogan said San Bruno was prepared to receive a higher housing allocation in the next RHNA cycle as regional officials are attempting to address the affordability issues facing the Bay Area.
But in December, ABAG officials signaled intent to assign additional units to cities proximate to a variety of public transit stops, as well as sites that could accommodate redevelopment, according to Grogan.
The equity adjustment bumped the baseline increased allocation for the next cycle by an additional 50%, said Grogan, yielding a target which San Bruno officials considered too ambitious. To illustrate the challenges around meeting the new development goal, Grogan said the mandate is tantamount to 20% of the city's existing housing stock.
Grogan said officials protested the allocation, but were overruled by regional officials. Looking ahead, he said San Bruno intends to keep up the fight through a formal objection.
"We are not anti-housing, but we are saying the model is flawed," he said.
Detailing his opinion regarding the allocation methodology, Grogan said some of the sites identified as redevelopment opportunities are in the airport flight path, where height and noise restrictions can limit construction proposals.
Meanwhile, housing advocates discouraged officials from appealing an allocation unlikely to be overturned. Instead, they said focus should be directed to building the new units as part of a commitment to making San Bruno more affordable.
"I would ask that we drop the appeal and work on getting ahead of our current appointment and work in trying to meet our existing goals," said Alex Melendrez, a San Bruno resident and representative of the San Mateo County Housing Leadership Council, who noted the city is far behind its current allocation.
To that end, 987 units must be constructed in the coming two years to fulfill its current cycle. The most notable challenge is building 358 units for those earning very low incomes, since none of those units have been built since 2015.
Officials shared some optimism that those lofty goals could be met, pointing to sizable developments such as the Mills Park development comprised of 427 units that have been approved for construction.
Additionally, two school sites — the former Engvall Middle School and Crestmoor High School campuses — have been sold to housing developers planning expansive development on the sweeping parcels.
Advancing the perspective that officials are committed to supporting development, officials noted that the existing San Bruno City Council has approved every housing proposal it has considered in recent years.
No decision was made at the meeting, and officials plan to continue examining the issue as the regional board moves toward making a final allocation decision.
But councilmembers echoed concerns regarding the city's ability to meet the new standards.
"We want to have a realistic number, an achievable number. And it will take additional effort to find where we will put this housing because we'd have to upzone a large portion of the city," said Vice Mayor Marty Medina.
Councilwoman Linda Mason shared a similar perspective.
"My concern is setting a goal that is practically not possible," said Mason.